About Aileen
My Childhood
I was born in Orange County, California early 1984. As a child, I suffered from allergies, asthma and eczema, which prevented me from participating in many of the outdoor activities that my friends enjoyed. Instead, I was forced to find other means to exert my abundant energy creatively, doing so through drawing, music, and martial arts. As my strength began to improve, I became more active, participating in swimming, track and field, and tennis.
My Yoga Journey
I started my yoga practice 12 years ago initially to lose weight. I soon came to find that the benefits of yoga surpassed weight loss when the challenges from my youth became more manageable. The severe eczema and allergies diminished and my breathing improved from extensive pranayama (yogic breathing) practice. But it was not until my mother was diagnosed with breast cancer that I realized the power of yoga. During her battle, I relied on my practice to relieve my mind from upset and stress. Through my time on the mat, I developed a sense of self, clarity, and compassion that was critical during this time of my life.

As the Universe would have it, I had never intended on becoming a yoga teacher. I just happened to be in a class one day when the teacher was running late and I was asked to stand in until she arrived. This was the moment that started it all.
My Education
Since then I've completed multiple yoga certifications and have wholeheartedly embraced by passion and purpose to teach yoga to uplift and enable people to reveal their radiance. For me radiance is about being at peace in your own skin and authentically expressing who you are. I do this as a daughter, sister, girlfriend, teacher and entrepreneur as I go on my journey.
2002 Bachelors in Business Administration, University of Southern California, CA

2005 Hot Yoga Studio Teacher Training, Costa Mesa, CA

2007 Yoga Works 200 Hour Training, Costa Mesa,CA

2008 Corepower Yoga 200 Hour Teacher Training, Huntington Beach, CA

2008 Acro Yoga Immersion, Santa Monica, CA

2009 Apparel Manufacturing Degree, FIDM, Los Angeles, CA

2010 Anada Seva Mission 300 Hour Yoga Therapy Training, Santa Rosa, CA

2012 mini yogis Kids Yoga Teacher Training, Costa Mesa, CA

2012 Lululemon Ambassador, South Coast Plaza Store

2010-2013 Co-Owner of Ra Yoga Studio, Costa Mesa, CA

2013-2014 Ma Yoga Pre-Natal Yoga Certification, Costa Mesa, CA

2014 Yoga Tune Up Therapy Balls Practitioner Certification, Newport Beach, CA

2014 Unnata Aerial Yoga Certification, Charleston, SC
Why Spectra Yoga?
Not only do I love the teaching aspects of yoga, but I love the business and managerial aspects of the industry. Entrepreneurship runs in the blood of my family and my degree is in Business Administration. Therefore, opening a studio was the perfect marriage of my DNA and passion. For me, running a business is all about successfully managing people and one of the best gifts that I receive from teaching yoga are the numerous relationships that I have cultivated with students, mentors, and fellow teachers.
UPCOMING CLASSES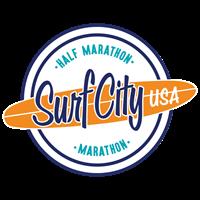 Spectra Run Club: Surf City Training

with

Kevin

Mullen
Next held on Sun, Dec 16, 2018 at 7:00 am - 8:00 am
This
enrollment
runs from Sun Nov 4, 2018 - Sun Jan 27, 2019
Learn More
Online registration is closed. Please contact us for details.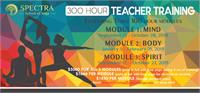 300 Hr: BODY Module
More About This Course
300 Hr Teacher Training: BODY

with

Melissa

Christensen
Next held on Sun, Jan 6, 2019 at 9:00 am - 6:00 pm
This
enrollment
runs from Sun Jan 6, 2019 - Sun Feb 24, 2019
300 Hr Teacher Training: BODY

with

Aileen

Pham
Next held on Thu, Jan 10, 2019 at 5:30 pm - 9:30 pm
This
enrollment
runs from Thu Jan 10, 2019 - Thu Feb 21, 2019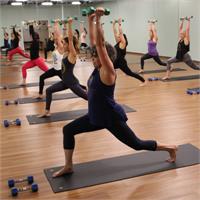 Yoga Lift Teacher Training
More About This Course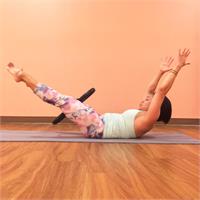 Yogalates Teacher Training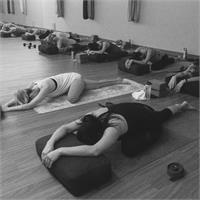 Yin Yoga Teacher Training
More About This Course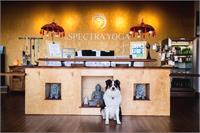 200 Hour Yoga Teacher Training
More About This Course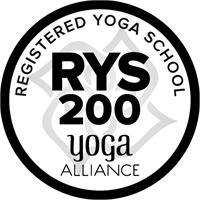 200 Hour Yoga Teacher Training

with

Aileen

Pham
Next held on Thu, Feb 28, 2019 at 6:30 pm - 9:30 pm
This
enrollment
runs from Thu Feb 28, 2019 - Thu May 23, 2019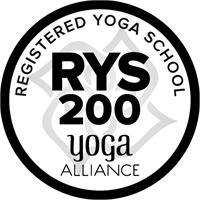 200 Hour Yoga Teacher Training

with

DJ

Arnold
Next held on Fri, Mar 1, 2019 at 5:30 pm - 9:30 pm
This
enrollment
runs from Fri Mar 1, 2019 - Fri May 24, 2019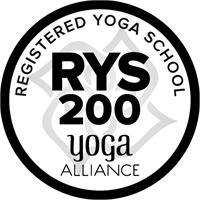 200 Hour Yoga Teacher Training

with

Melissa

Christensen
Next held on Sun, Mar 3, 2019 at 9:00 am - 5:00 pm
This
enrollment
runs from Sun Mar 3, 2019 - Sun May 19, 2019