About Spectra
spec·tra /spektrə/: a broad range of varied but related ideas or objects; plural for spectrum
The word Spectra is plural for spectrum, as in spectrums of light, energy or vibration. I've named the studio Spectra because I love the idea that a spectrum is a range and can vary infinitely within a continuum. I liken this to our journeys through life, that we all take steps that make up the ranges within our lives. All of my steps along my yoga journey have been small ones, necessary ones, sometimes scary ones to lead me here today. I hope Spectra Yoga is where you might choose to take a small step onto your mat.
Spectra Yoga is Costa Mesa's urban oasis to calm down, unwind, expand your horizons, and uncover community. My intention is that you'll find yourself in a warm, luxurious, and loving space, surrounded by beautiful lush greenery and vibrant colors inspired by my trip to Bali. Whether you are looking for a group or private lesson, every class at Spectra Yoga is designed to invite students to Reveal Your Radiance and unleash your inner selves. Anyone is welcome to join the Spectra community in the open and non-judgmental studio space. In the spirit of exploration and variety from the studio name, Spectra offers a wide range of classes accessible to everyone.
I wholeheartedly welcome and invite you to join the community of like minded people all exploring how yoga can uplift, transform, and benefit you physically, mentally and if relevant spiritually.
Studio Manager: Amanda Arias
Four years ago I broke my collarbone skateboarding. Yoga was suggested to me as a form of rehabilitation after my injury, and right away, I became a big fan of the practice. Some of the classes I really enjoy are yogalates and yoga lift. They are super fun, high energy, and they remind me of my days as an athlete. Before yoga, I played many sports, including softball, basketball, volleyball, football, and running. Staying active has always been important to me, and yoga is a great addition. One of the things I enjoy about yoga is how it calms my mind and allows me to stay present in the moment. Yoga has given me the opportunity to look at my life in a holistic way, and, for that, I am very grateful.

I met Aileen through a group fitness organization where we worked out together and we became good friends right away. Shortly after, she asked me to be part of her team at Spectra as the studio manager, a position that I am very passionate about. I oversee the front desk staff, facility logistics, and customer service. Over the past few years since the inception of the studio I have seen it grow and evolve, and I am so grateful to be part of such an amazing community.

I look forward to seeing our members every day and enjoy greeting them as they walk in the door. Talking with them about their experiences at the studio is also very rewarding. I want everyone who comes to Spectra Yoga to feel at home and know that we are there to help them to achieve their individual goals in the study of yoga, whatever those goals might be. It is our intention to provide a safe, welcoming, and inviting environment in which our members can find respite from their busy lives and experience the personal growth that yoga makes possible.
UPCOMING CLASSES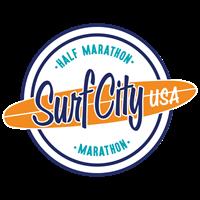 Spectra Run Club: Surf City Training

with

Kevin

Mullen
Next held on Sun, Dec 16, 2018 at 7:00 am - 8:00 am
This
enrollment
runs from Sun Nov 4, 2018 - Sun Jan 27, 2019
Learn More
Online registration is closed. Please contact us for details.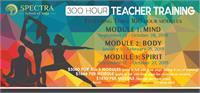 300 Hr: BODY Module
More About This Course
300 Hr Teacher Training: BODY

with

Melissa

Christensen
Next held on Sun, Jan 6, 2019 at 9:00 am - 6:00 pm
This
enrollment
runs from Sun Jan 6, 2019 - Sun Feb 24, 2019
300 Hr Teacher Training: BODY

with

Aileen

Pham
Next held on Thu, Jan 10, 2019 at 5:30 pm - 9:30 pm
This
enrollment
runs from Thu Jan 10, 2019 - Thu Feb 21, 2019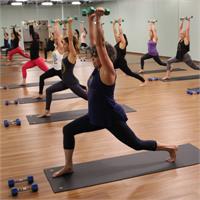 Yoga Lift Teacher Training
More About This Course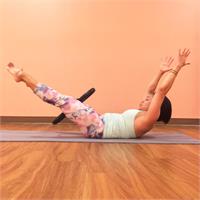 Yogalates Teacher Training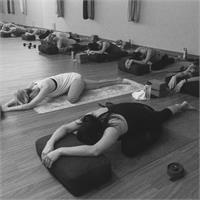 Yin Yoga Teacher Training
More About This Course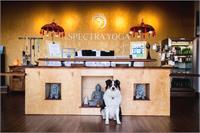 200 Hour Yoga Teacher Training
More About This Course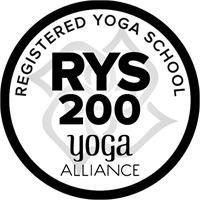 200 Hour Yoga Teacher Training

with

Aileen

Pham
Next held on Thu, Feb 28, 2019 at 6:30 pm - 9:30 pm
This
enrollment
runs from Thu Feb 28, 2019 - Thu May 23, 2019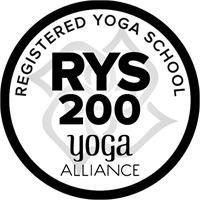 200 Hour Yoga Teacher Training

with

DJ

Arnold
Next held on Fri, Mar 1, 2019 at 5:30 pm - 9:30 pm
This
enrollment
runs from Fri Mar 1, 2019 - Fri May 24, 2019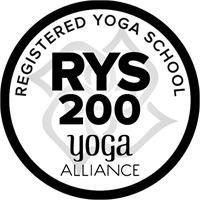 200 Hour Yoga Teacher Training

with

Melissa

Christensen
Next held on Sun, Mar 3, 2019 at 9:00 am - 5:00 pm
This
enrollment
runs from Sun Mar 3, 2019 - Sun May 19, 2019