Yoga Lift 2
This class is taught by: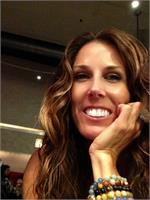 Bio: Robin's was born and raised in Southern California. In pursuing her love of fitness she eventually came to work directly with the Commanding General of the MCAGCC in 29 Palms. She assisted in running the entire sports department for the Marines aboard the base and helped to represent the Marines in national and world-wide competitions such as the Ironman World Championships.
After working with the Marines for four years Robin left the work force to raise her family while maintaining an active lifestyle, running, hiking, camping and traveling the world. It wasn't until after taking her first yoga class in early 2010 she knew right away that Yoga would be her next career. Robin knew she wanted to share her new-found enthusiasm for yoga and combine it with the experience she received while working with the Marines to create her own style of teaching. She completed her RYT and continued her education by becoming certified in Hot Power Fusion, Hot Yoga, Intermediate and Advanced Power Vinyasa Flow and Yoga Sculpt Flow. Robin has united her knowledge of fitness and the human body along with her passion for yoga to create a contemporary and athletic approach to her instruction. You are always guaranteed a challenging yet spiritual practice in her class.
Teaching Style: I am a contemporary, athletic yogi with a modern approach to the traditional yoga flow. I enjoy creating challenging and intelligently sequenced flows that energize the mind,body and soul. It is my goal in every class to bring students to a deeper level of self-awareness. I strive to use the power of yoga along with an authentic connection to reach each student not only physically but on a spiritual level as well.


3 things I would put in a time capsule
: 1. I have a deep affection for music. It has been a tremendous part of my life since the day I was born. Being raised in a divorced family meant I lived between 3 houses all my life. I lived with my mom and step-dad, my babysitter (she watched me during the day from ages 1 yr-12 yrs old) and with my dad. My step-dad was in a rock band and would play in our living room with a full band rocking out to Clapton, Zeppelin and Lynard Skynard. My dad was a huge progressive music fan and educated me on amazing music such as The Eagles, Pink Floyd and Supertramp. Then my babysitter listened to nothing but Country music by Reba McEntire, Kenny Rogers, and Pasty Cline. So of course during high school I rebelled from them all and listened to Rap and soon to be HipHop. So it would be safe to say I have had a broad exposure to all kinds of music and I am so very thankful for that. Therefore, I would include my favorite pieces of music in a time capsule from many different genres.
2. I have been making hand-tied mala beads for myself for years and just recently started my own company. I enjoy using the power of the stones and crystals along with the chakras to help me grow physically and spiritually. I would probably add one of my own mala designs in the time capsule.
3. The most important thing I would add to the time capsule would be photos of my family. I was an only child with no aunts, no uncles and no cousins so my children me the world to me. Anyone who truly knows me… also knows my kids. They are my life, my love and my reason for existence. Being MOM is the only "label" I wear with pride.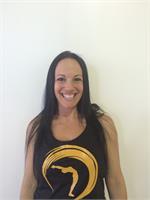 Bio: Growing up as a dancer, Jamie was first introduced to yoga in a ballet class at the age of 13. It wasn't until after her first child that she really saw the benefits, healing and beauty of yoga. She practiced mostly on her own until stumbling into a yoga class at the gym. It was then that she realized how special yoga was. After leaving that class, she felt amazingly happy, strong and emotionally empowered. She had made yoga her life. Wanting nothing more than to share the special gift with all who are willing.
Teaching style: I teach with love and compassion with an emphasis on alignment and safety. My teaching style is slower, allowing time and breath to melt into each pose.
3 things I would put in my time capsule: 1. Pictures of my family
2. French fries
3. T.V. so I can watch judge Judy (my guilty pleasure)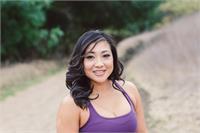 Bio: In the early summer of 2003, Aileen began her Hot Yoga practice after strong recommendations by her Aunt Ann. Initially her yoga practice was intended as a solution for the infamous "Freshman 10" she gained at the University of Southern California. Yet soon thereafter through an intense and dedicated practice, the fat shed and Aileen discovered that yoga's benefits offered much more than losing weight. Since childhood, Aileen suffered from acute eczema, asthma, and allergies. In fact, the allergies were quite severe and she resorted to allergen immunotherapy. Enduring the allergy shot regimen for six years, she finally stopped after developing an on going yoga practice. She soon noticed that her allergy, asthma, and eczema symptoms were beginning to slowly disappear a year later. Additionally, as an athlete with a background in tennis, swimming, and track & field, Aileen discovered a great alternative to intensive sports in Hot Yoga. Aileen soon found that Hot Yoga not only increased her flexibility, but also relieved stress, increased energy, improved balance, and developed acute body awareness and concentration. Yoga proved to be extremely complementary to her workouts outside the yoga studio.Aileen completed two 200 hour yoga teacher training with Yoga Works in 2007 and with Corepower Yoga in 2008. In 2010, she completed her 500 hour yoga therapy training. She also studied to become a personal trainer in 2007 and has taken multiple workshops to continue her education especially in the area of Acro Yoga, Kids Yoga, Pre-natal, and Aerial. Coupling her knowledge of different types of yoga and personal fitness helps her to become a better yoga instructor and therapist. Her love for the practice has inspired her to teach and help others live a healthier and balanced life.
Teaching Style: I teach with a lot of enthusiasm and energy as I love to motivate and support my students. No matter what style of class I am teaching, I want my students to let go and rely that I will guide them safely through an encouraging and fun class. My goal is to uplift my students' minds and bodies to face new challenges and conquer old ones all the while staying present to enjoy each moment of class.
3 Things I would put in a time capsule: Hanson's 1997 debut album "Middle of Nowhere," photo album of vacations with friends and family, and one of my paintings
Find Me: Instagram @aileenpham and @spectrayoga
Level: Intermediate/Advanced
Temperature: 95 degrees F
Description: Boost your muscles and uplift your soul in a Yoga Lift class. This class unites the high energy of light weight lifting and the mindful alignment of yoga. Light to heavy weights are provided to each student to use during class to add challenge and help strengthen muscles. This is a great class to improve your fitness level and cardiovascular endurance. The spirit of the class will uplift, strengthen, detoxify, and encourage endorphin release. This class is practiced in a hot room, so please bring a towel, water, and wear moisture wicking clothes.
Yoga Lift 2 is appropriate for intermediate level students who have taken Yoga Lift 1 and are looking for a more intense class. The pace of the class is quicker than Yoga Lift 1 and the workout is slightly more strenuous.
Upcoming classes: