Yoga Lift 2
Level: Intermediate/Advanced
Temperature: 95 degrees F
Description: Boost your muscles and uplift your soul in a Yoga Lift class. This class unites the high energy of light weight lifting and the mindful alignment of yoga. Light to heavy weights are provided to each student to use during class to add challenge and help strengthen muscles. This is a great class to improve your fitness level and cardiovascular endurance. The spirit of the class will uplift, strengthen, detoxify, and encourage endorphin release. This class is practiced in a hot room, so please bring a towel, water, and wear moisture wicking clothes.
Yoga Lift 2 is appropriate for intermediate level students who have taken Yoga Lift 1 and are looking for a more intense class. The pace of the class is quicker than Yoga Lift 1 and the workout is slightly more strenuous.
Upcoming classes:
UPCOMING CLASSES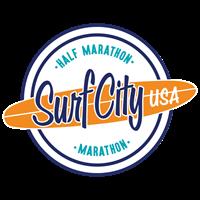 Spectra Run Club: Surf City Training

with

Kevin

Mullen
Next held on Sun, Dec 16, 2018 at 7:00 am - 8:00 am
This
enrollment
runs from Sun Nov 4, 2018 - Sun Jan 27, 2019
Learn More
Online registration is closed. Please contact us for details.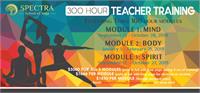 300 Hr: BODY Module
More About This Course
300 Hr Teacher Training: BODY

with

Melissa

Christensen
Next held on Sun, Jan 6, 2019 at 9:00 am - 6:00 pm
This
enrollment
runs from Sun Jan 6, 2019 - Sun Feb 24, 2019
300 Hr Teacher Training: BODY

with

Aileen

Pham
Next held on Thu, Jan 10, 2019 at 5:30 pm - 9:30 pm
This
enrollment
runs from Thu Jan 10, 2019 - Thu Feb 21, 2019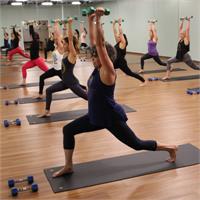 Yoga Lift Teacher Training
More About This Course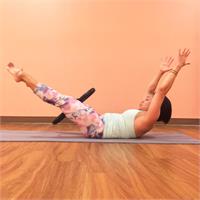 Yogalates Teacher Training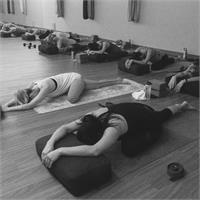 Yin Yoga Teacher Training
More About This Course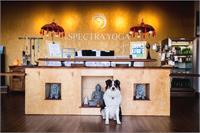 200 Hour Yoga Teacher Training
More About This Course
200 Hour Yoga Teacher Training

with

Aileen

Pham
Next held on Thu, Feb 28, 2019 at 6:30 pm - 9:30 pm
This
enrollment
runs from Thu Feb 28, 2019 - Thu May 23, 2019
200 Hour Yoga Teacher Training

with

DJ

Arnold
Next held on Fri, Mar 1, 2019 at 5:30 pm - 9:30 pm
This
enrollment
runs from Fri Mar 1, 2019 - Fri May 24, 2019
200 Hour Yoga Teacher Training

with

Melissa

Christensen
Next held on Sun, Mar 3, 2019 at 9:00 am - 5:00 pm
This
enrollment
runs from Sun Mar 3, 2019 - Sun May 19, 2019