Candlelight Yoga: Hatha Level 2
This class is taught by: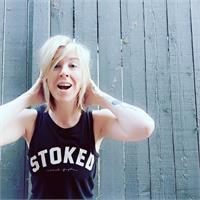 Bio: Jenn is a teacher who strives to motivate and inspire others through a delicate interweaving of strength and heart. Igniting words, philosophy, feeling, humor, and movement, Jenn encourages her students to tap into their full humanity. Inspired by her academic and professional background in philosophy and public affairs, Jenn strives to build connection, not only within oneself but also to others through a deep appreciation of community. Challenging and encouraging students on the mat through movement, breath control and mindfulness, she guides a practice with an intention to create change in people's lives that will travel far beyond one's mat and into their everyday lives.
Teaching Style: A balance of strength and heart, with a mindful attention to functional anatomy. Her classes will simultaneously challenge and support you.
3 things I would put in a time capsule: I would leave just one thing, as a reminder - An index card with the word "Aparigraha."