Roll & Restore with Yoga Tune Up Balls
This class is taught by: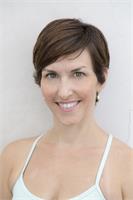 Bio: My love for health and well-being was sparked while taking prenatal yoga classes during my pregnancy with my first son. After a career in marketing and sales, I decided to re-enter the working world, and turned my passion for mind-body movement into a career. First, I completed my AFAA Personal Training Certification and 24 Hour Group Fitness Instructor Certification. While teaching group classes, I realized the importance of teaching others how to move intelligently. I decided to pursue my Pilates certification through STOTT PILATES® Reformer Certification and Power Pilates Comprehensive Certification. Returning to my yoga roots, I became a 500 ERYT, but my true calling as a teacher came during when I was introduced to Yoga Tune Up®. Blending my passion for alignment and concentration with a splash of fun. Continuing to further my education, I am an Integrated Yoga Tune Up® Teacher Trainer. I found my tribe!
I believe my growth as a teacher is to always remain a student. I continue my education through conferences and workshops with master teachers from around the country. I, also, have the privilege of teaching teachers through trainings, workshops and recently helped launch a new self-care program with 24 Hour Fitness nationwide.
Teaching Style: Through alignment, breath & movement, I strive to teach students the tools to embody their own unique body map from inside out.
3 things I would put in a time capsule: coffee beans, Yoga Tune Up® Therapy Balls, picture of my family
Find Me: www.movementreform.com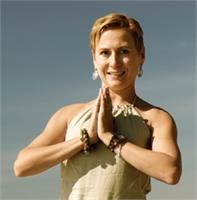 Bio: Years ago when Yuliya took her first Yoga class she instantly felt at home. Since then she's gone through
the multiple Yoga trainings, which allowed her a very organic transition from the devoted yogi to a yoga
teacher. She is certified yoga instructor and Reiki healer. She loves sharing gift of yoga with people of all
backgrounds, shapes and skill levels because yoga truly unites and equalizes everybody. She is trained and
has a teaching background in Hatha yoga, Hot Yoga, Yin Yoga and Yogalates. She is also trained and
certified in kids Yoga and Yoga for kids on the Autism Spectrum. And for her it's been an honor and a
privilege to teach Yoga to adults, typical kids and kids on the autism spectrum alike. She embraced spiritual
aspects of Yoga and that spirituality gives her an inspiration for the personal growth on and off the mat as
well as enriches her teaching style. She has been always interested in the holistic approach to living and
healing and been studying Ayurveda through the workshops and independent study. She sees her Yoga
practice and meditation as an inseparable part of life and it's been her desire and intention to encourage
everyone to bring yoga into their lives and recognize great benefits of the regular practice. She helps
students discover the power of breath, the beauty and fluidity of movement, and finding compassion and
acceptance of themselves and the others through yoga. Yoga helped her experience emotional and spiritual
growth and healing, it improved her health and wellbeing and that's what she passionately shares with her
students. When she is not teaching Yoga she is spending time with her husband and daughter outdoors;
doing Interior Design consultations, and volunteering at her daughter's school. Besides yoga, meditation
and "living green", she also loves reading, healthy cooking, paddle boarding, gardening and traveling.
Teaching Style:My teaching style is based on making yoga accessible to yogis of all backgrounds and shapes through providing gentle, clear and precise guidance with multiple options to accommodate every skill level. Also, I make an emphasis on aligning the physical practice with the breath, which makes it a powerful and healing experience.
3 things I would put in the capsule:
1. Family pictures
2. My notes from travels and explorations
3. Spices and favorite recipes
Find me: FB @Yuliya Kilish
Level: All Levels
Temperature: Room Temperature
Description: Roll & Restore is an all levels class from the beginner yogi to the most seasoned Vinyasa practitioner. Using The Roll Model® Method Therapy Balls and gentle movements you will uncover your body's blindspots. This class will put the power in your hands to improve your performance, eradicate pain, and maintain your posture. It is the perfect mid-week recovery class to add to your schedule. Class therapy balls will be provided for class use.
UPCOMING CLASSES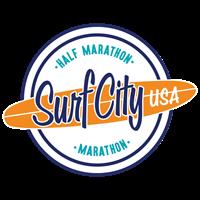 Spectra Run Club: Surf City Training

with

Kevin

Mullen
Next held on Sun, Dec 16, 2018 at 7:00 am - 8:00 am
This
enrollment
runs from Sun Nov 4, 2018 - Sun Jan 27, 2019
Learn More
Online registration is closed. Please contact us for details.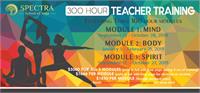 300 Hr: BODY Module
More About This Course
300 Hr Teacher Training: BODY

with

Melissa

Christensen
Next held on Sun, Jan 6, 2019 at 9:00 am - 6:00 pm
This
enrollment
runs from Sun Jan 6, 2019 - Sun Feb 24, 2019
300 Hr Teacher Training: BODY

with

Aileen

Pham
Next held on Thu, Jan 10, 2019 at 5:30 pm - 9:30 pm
This
enrollment
runs from Thu Jan 10, 2019 - Thu Feb 21, 2019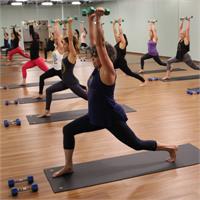 Yoga Lift Teacher Training
More About This Course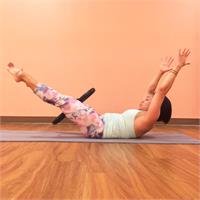 Yogalates Teacher Training
Yin Yoga Teacher Training
More About This Course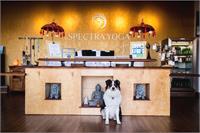 200 Hour Yoga Teacher Training
More About This Course
200 Hour Yoga Teacher Training

with

Aileen

Pham
Next held on Thu, Feb 28, 2019 at 6:30 pm - 9:30 pm
This
enrollment
runs from Thu Feb 28, 2019 - Thu May 23, 2019
200 Hour Yoga Teacher Training

with

DJ

Arnold
Next held on Fri, Mar 1, 2019 at 5:30 pm - 9:30 pm
This
enrollment
runs from Fri Mar 1, 2019 - Fri May 24, 2019
200 Hour Yoga Teacher Training

with

Melissa

Christensen
Next held on Sun, Mar 3, 2019 at 9:00 am - 5:00 pm
This
enrollment
runs from Sun Mar 3, 2019 - Sun May 19, 2019