Kids Yoga Summer Camp
This class is taught by: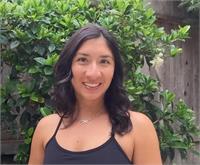 Bio: Born and raised in Washington, D.C., Caroline was introduced to yoga during a recreational ballet class in college. As a former childhood dancer, Caroline sought an alternative practice to continue into adulthood after many aggravating back issues. Yoga became her alternative and she began to practice at local gyms and studios to compliment her other workouts. Over the years she has experimented with many styles and personally enjoys practicing a variety including vinyasa, power, hot, yin, and restorative.
Caroline earned her RYT-200-hour certification in hatha yoga at Asheville Yoga Center in North Carolina. She also completed her kids yoga teacher training at Circle Yoga in Washington, D.C. and 85-hour prenatal teacher training at Yoga Garden in San Francisco. Her educational background includes degrees in psychology and French and a master's degree in early childhood and special education. As a former schoolteacher, Caroline began to introduce various aspects of yoga into her classroom and through this experience, fell in love with sharing yoga with children. She also enjoys teaching pre/postnatal, baby&me, as well as beginners.
When not doing yoga, you can find Caroline running a trail, exploring new countries or eating good food.
Teaching Style: Her instructional goals are to expose students to the variety of tools yoga offers and assist them in cultivating personal growth within the mind and body to promote self-discovery and inspire self-confidence within a fun and motivating environment. Kids classes promote individual creativity and adult classes place strong emphasis on alignment and breathing.
Expect to see some of your inner child playfulness appear in all of her classes.
3 Things I would put in a time capsule: Newspaper, family photos, & a trendy piece of clothing to see if the style can still be pulled off or a thing of the past.
Find Me: caroline.cahuantzi@gmail.com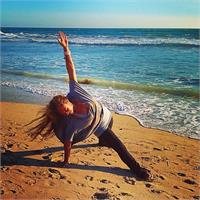 Bio: Angel Montague is a certified Yoga instructor, an educator for special needs students and a mother of two vibrant boys. Her classes benefit all levels of students while encompassing postures from the hot series, vinyasa, and a Yin style of yoga. She adds a unique element to her teaching style by uniting Deaf and hearing yogis alike by incorporating American Sign Language into her weekly donation-based beach classes.
Her genuine passion to teach and her fascination of the interconnectedness we all share shines through in her classes as she aims to inspire others to discover and reveal their inner truth. Angel earned both her 200 hour and 100 hour certifications through Core Power Yoga, a Children's yoga certification through Smiling Monkeys, and a Yin Yoga certification through Ra Yoga. She enjoys being outdoors immersed in the beauty and wonder of nature.
Teaching Style: I bring a grounding, calming energy to our practice. I am often told I have a beautiful teaching voice, which can help encourage you through the more challenging parts of class as well as soothe you right into savasana bliss! There is often an introspective aspect to my classes and my fascination with the interconnectedness of all things shine through as I aim to inspire people to discover and reveal their inner truth. Yoga is my passion! I hope to share the joy it's given me with all of those who will accept it.
3 things I would put in a time capsule: 1) My journals. I have some which span over the past 20 years of my life, each recording my daily thoughts, emotions, favorite quotes, experiences, etc. I have a love for words, language and writing. It helps me to sort out my emotions and articulate my thoughts when I put pen to paper.
2) Pictures of my family and I. It is true that a picture can say 1,000 words. My two boys and the rest of my family are the best gifts I could ever have.
3) Sand and shells from the beach. It's my happy place and where I feel the most connected to a higher source, whether it be practicing yoga, surfing, swimming or just soaking up the sun.
Find Me: Facebook @ Sun & Sea Yoga; Instagram, Twitter, & Pinterest @SunandSeayoga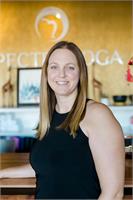 Bio: I fell in love with yoga after my very first class. I immediately brought my daughter and she also fell in love with yoga. I realized what a huge impact yoga had on our daily life and immediately wanted to share it with my students. I am currently a substitute teacher with the school district and have over 15 years of experience with children and families. I recently finished my 200 HR teacher training at Spectra School of Yoga and am looking forward to sharing my love of yoga with the kids in our community.
Teaching Style: Encouraging, fun, focused on breath, movement and incorporating mindfulness into daily life. I want my students to leave feeling strong and accomplished.
3 Things I would put in a time capsule: Pictures of my friends and family, chocolate, and my journal
Find me: Instagram @cherbeanyoga
Summer is just around the corner which means it's time to find something for your kids to do! What better way to occupy their time than to enroll them in Spectra's Kids Yoga Camp! Here your child will experience a daily dose of yoga, meditation, art, games/activities and an outing to Tanager Park for lunch/playtime. Each week will have a theme that we focus on to help bring out the innate qualities of every individual child. Among other things we will encourage confidence, mindfulness, ability to focus, and strength - all while having fun in a safe, welcoming environment!
Sibling Discount: Sign one child up at the full price and the second child gets 25% off!
Camp will be held Monday-Friday 9AM-1PM starting Monday June 25 through Friday August 17th.
Note: NO CAMP July 2-6
Here is a peek of our daily schedule:
9AM - 10AM : Drop off and social time
10AM - 11AM : Yoga
11AM 11:15AM : Break
11:15AM - 11:30AM : Walk to the park
11:30AM - 12PM : Lunch and outdoor activities
12PM - 12:15PM : Walk back to the studio
12:15PM - 1PM : Art and meditation
What to bring to camp everyday:
Yoga mat
Water
Sunblock/hat
Sack lunch and snack
Wear comfy yoga clothes and walking shoes
UPCOMING CLASSES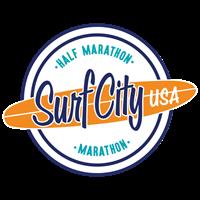 Spectra Run Club: Surf City Training

with

Kevin

Mullen
Next held on Sun, Dec 16, 2018 at 7:00 am - 8:00 am
This
enrollment
runs from Sun Nov 4, 2018 - Sun Jan 27, 2019
Learn More
Online registration is closed. Please contact us for details.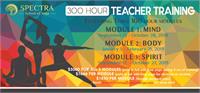 300 Hr: BODY Module
More About This Course
300 Hr Teacher Training: BODY

with

Melissa

Christensen
Next held on Sun, Jan 6, 2019 at 9:00 am - 6:00 pm
This
enrollment
runs from Sun Jan 6, 2019 - Sun Feb 24, 2019
300 Hr Teacher Training: BODY

with

Aileen

Pham
Next held on Thu, Jan 10, 2019 at 5:30 pm - 9:30 pm
This
enrollment
runs from Thu Jan 10, 2019 - Thu Feb 21, 2019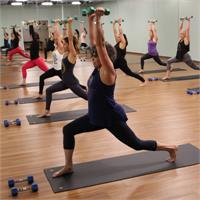 Yoga Lift Teacher Training
More About This Course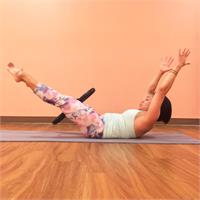 Yogalates Teacher Training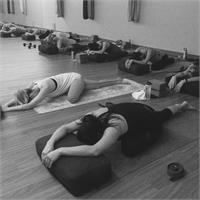 Yin Yoga Teacher Training
More About This Course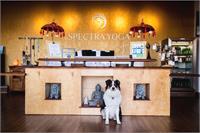 200 Hour Yoga Teacher Training
More About This Course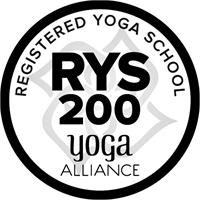 200 Hour Yoga Teacher Training

with

Aileen

Pham
Next held on Thu, Feb 28, 2019 at 6:30 pm - 9:30 pm
This
enrollment
runs from Thu Feb 28, 2019 - Thu May 23, 2019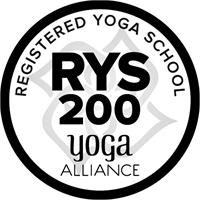 200 Hour Yoga Teacher Training

with

DJ

Arnold
Next held on Fri, Mar 1, 2019 at 5:30 pm - 9:30 pm
This
enrollment
runs from Fri Mar 1, 2019 - Fri May 24, 2019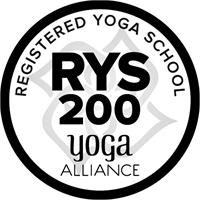 200 Hour Yoga Teacher Training

with

Melissa

Christensen
Next held on Sun, Mar 3, 2019 at 9:00 am - 5:00 pm
This
enrollment
runs from Sun Mar 3, 2019 - Sun May 19, 2019