Childcare
This class is taught by: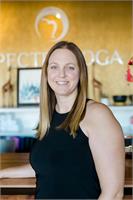 Bio: I fell in love with yoga after my very first class. I immediately brought my daughter and she also fell in love with yoga. I realized what a huge impact yoga had on our daily life and immediately wanted to share it with my students. I am currently a substitute teacher with the school district and have over 15 years of experience with children and families. I recently finished my 200 HR teacher training at Spectra School of Yoga and am looking forward to sharing my love of yoga with the kids in our community.
Teaching Style: Encouraging, fun, focused on breath, movement and incorporating mindfulness into daily life. I want my students to leave feeling strong and accomplished.
3 Things I would put in a time capsule: Pictures of my friends and family, chocolate, and my journal
Find me: Instagram @cherbeanyoga
Some amazing Spectra Yoga Mother's are combining their forces to create our first ever Childcare Co-Op offering babysitting for the 9:00 am and 9:15 am classes on Monday through Friday. Childcare begins on Monday June 27th for a low fee per child.
Childcare Guidelines:
Ages of kids: 1-12 years old
Arrive 10 minutes early to register and pay for each child
If your child is in diapers, make sure he/she has been changed before drop off, as there will not be diaper changing during childcare hours
Please feed your child beforehand as there are no snacks allowed during the childcare hours
Communicate any special needs your child has to the parent in charge for the day
Please do not bring sick children to the studio
Water bottles are OK
Cost: $5/child/visit or $40/child/month (unlimited childcare)
*No Childcare offered on Monday July 4th.
UPCOMING CLASSES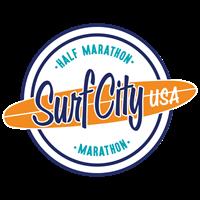 Spectra Run Club: Surf City Training

with

Kevin

Mullen
Next held on Sun, Dec 16, 2018 at 7:00 am - 8:00 am
This
enrollment
runs from Sun Nov 4, 2018 - Sun Jan 27, 2019
Learn More
Online registration is closed. Please contact us for details.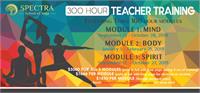 300 Hr: BODY Module
More About This Course
300 Hr Teacher Training: BODY

with

Melissa

Christensen
Next held on Sun, Jan 6, 2019 at 9:00 am - 6:00 pm
This
enrollment
runs from Sun Jan 6, 2019 - Sun Feb 24, 2019
300 Hr Teacher Training: BODY

with

Aileen

Pham
Next held on Thu, Jan 10, 2019 at 5:30 pm - 9:30 pm
This
enrollment
runs from Thu Jan 10, 2019 - Thu Feb 21, 2019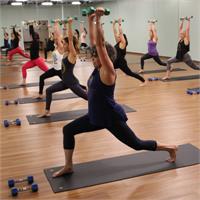 Yoga Lift Teacher Training
More About This Course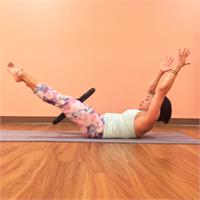 Yogalates Teacher Training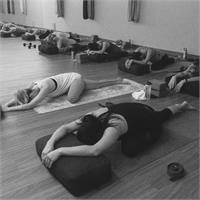 Yin Yoga Teacher Training
More About This Course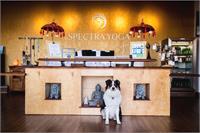 200 Hour Yoga Teacher Training
More About This Course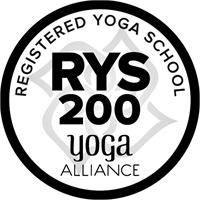 200 Hour Yoga Teacher Training

with

Aileen

Pham
Next held on Thu, Feb 28, 2019 at 6:30 pm - 9:30 pm
This
enrollment
runs from Thu Feb 28, 2019 - Thu May 23, 2019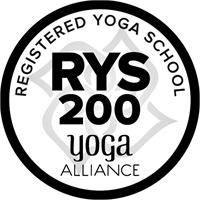 200 Hour Yoga Teacher Training

with

DJ

Arnold
Next held on Fri, Mar 1, 2019 at 5:30 pm - 9:30 pm
This
enrollment
runs from Fri Mar 1, 2019 - Fri May 24, 2019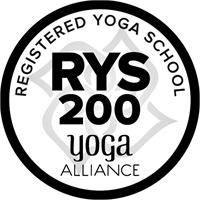 200 Hour Yoga Teacher Training

with

Melissa

Christensen
Next held on Sun, Mar 3, 2019 at 9:00 am - 5:00 pm
This
enrollment
runs from Sun Mar 3, 2019 - Sun May 19, 2019