Hot Yoga Series 2
This class is taught by: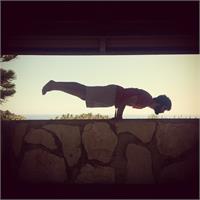 Bio: Matt was born and raised in Orange County and lives an active lifestyle. He enjoys running, biking, hiking, surfing, skating, and and most team sports. He began taking yoga classes as a way to gain more balance and flexibility, and quickly realized its benefits physically, mentally, and spiritually. Matt quickly fell in love with the philosophy of yoga and tries to incorporate it into his daily life on and off the mat. He is constantly trying to create a place of peace and happiness in the studio and in his life. As an avid musician, he finds a sense of relaxation while playing multiple instruments and listening to an eclectic mix of music. Matt completed his 200 hr teacher training in December 2012 and is constantly learning as much as he can about different styles of yoga to better his students practice as well as his own.
Teaching Style: Very Grounding approach to teaching power vinyasa, hot, and yin/restorative yoga
3 things I would put in a time capsule: iPod with all my favorite music/created music, Light on Yoga, and a Tibetan singing bowl

Bio: I was born and raised right here in Orange County where I worked part time as a bookkeeper while raising my two beautiful, now adult children. I walked into my first yoga studio, now known as Yoga Tribe, almost eleven years ago. It didn't take me long to realize the importance of the practice to my every day life. I started out practicing 5 to 6 days a week and quickly noticed the changes in not only my body but mind as well. I began teaching within that year. I have my 200 hour Yoga Alliance Certification in the Dayton Method. I feel that I teach with conviction because I believe in the practice with all my heart. It's truly a blessing having a job sharing my passion.
Teaching Style: Firstly, educational, which for me flows in both directions. I'm grateful to be constantly learning from my fellow practitioners. Secondly I hope to convey strength and balance in a calming manner.
3 things I would put in a time capsule: 1)One of my favorite reads, "Lamb the Gospel According to Biff" 2) Any CD by Stevie Ray Vaughn
3) When Harry Met Sally DVD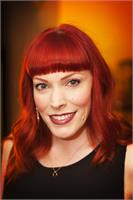 Bio: Nycole Primm was born and raised in Lakewood, Ca. She moved to beautiful Huntington Beach in 2001. She is a licensed Cosmetologist and has been working in the beauty industry as a stylist and makeup artist since 1996. She has always loved helping people feel beautiful. In 2006 she was introduced to Yoga Tribe by a friend. While unsure of the hot yoga experience she enjoyed her first class and signed up immediately. After going regularly for a few years she took a year off. In that year off she noticed that something was lacking and realized she craved the mind/body experience that she had found in hot yoga. With a new motivation she came back in 2011 full force. The benefits she received physically, mentally and spiritually were profound. This is what inspired her to do the Dayton Method Teacher Training in summer of 2013. A year later took vinyasa flow teacher training with Robin Hall & is 200hr RYT certified through Yoga Alliance.
Nycole wants to give back to what gave her such healing. The most wonderful thing to see is people enjoying the small and big victories in class and the joy they get from their successes. Yoga has become a true passion. A constant learning experience, she continues to study & further her practice. She loves teaching and helping others further their yoga journey.
Teaching Style: My teaching style I'd describe as motivational, compassionate, & patient. I love helping new students experiencing yoga for the 1st time.
3 things I would put in a time capsule: 1) Hell Bent by Benjamin Lorr: I read it before my 1st teacher training. It was amazing!, 2) Breakfast at Tiffany's movie: I love this movie & all things 60's, 3) A lock of my hair. My bright red hair has defined me my whole life haha

Find Me: Instagram @nykkicole13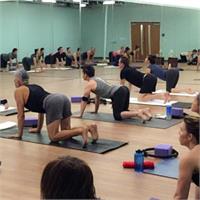 Level: Intermediate
Temperature: 100 degrees F
Description: Hot Yoga 2 is a pumped up version of Hot Yoga 1. Drawing from the asanas and uniting philosophy present in the Hot Yoga 1 class, Hot Yoga 2 is sequenced in a more flowing and creative manner to further challenge the students physically and mentally. The major differences between the Hot 1 and 2 is that the asanas are held longer in Hot 1 and the class moves at a quicker pace in the Hot 2. There are a few added sections in this class to increase core strength and upper body endurance. Hot Yoga 2 is a fun, vitalizing, and grounding class designed for intermediate students.
Upcoming classes: