Intro to Aerial Yoga (register 4 hours before)
This class is taught by: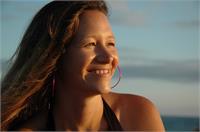 Bio:
Michaela is a passionate, yoga teacher and alternative health practitioner who works with different types of yoga, meditation and trance-work to help people accomplish changes in their life in a profound way. As an instructor, she continues to learn and grow in all things yoga so she can bring it to her students. Her introduction to natural healing arts started when Michaela was growing up on the island of Maui with surfers, yogis, painters and healers all around her but Michaela wandered from there. Michaela continued to practice meditation and movement arts at different points throughout her life, and as Michaela moved into adulthood, she found yoga and breathwork again where she felt at home and wanted to teach it, but life had other plans for her including four beautiful children. However, when the time was right, almost eight years after she started her family, she studied intensively with Doug Swenson attending Sadhana Yoga Chi, which is foundationally Astanga. Michaela received her 500 Hr Certification with him in 2013 and taught ever since and is now and E-RYT500 and Yoga Alliance Certified Education Provider. With her love of yoga as a cornerstone, she continued to expand her knowledge with TYS Aerial Yoga I, II, III, and Gentle Aerial Yoga; Unnata Aerial Yoga I, II; Treat While You Train, a Yoga Tune-Up Format, and Yoga For First Responders, a Trauma Informed Yoga. As Michaela aims to bring you an informed practice she continues to learn through Loyola Marymount's Yoga Philosophy Program so there is always something new to learn from her. But she hasn't stopped there; she has studied over 200 hours of in-depth trance-work with the San Diego Hypnosis Institute with David Snyder and is currently working through 700 Hours with Hypnotist Practitioners Training Institute where she continues in personal client work with the subconscious mind. With everything that she has learned, her purpose in guiding people has become about teaching people compassion to love themselves in an integrated way that supports their goals in life while finding balance and strength in every aspect. She aims to make hearts a little lighter and bring joy to the world, to be an Elevation Through Inspiration.
Teaching Style: Graceful Movement, Alignment-focused combined with Inner Wisdom
3 Things for a time capsule: A Camera with Family and Friend Photos, Pen/Paints and Paper, a Bottle of Ho'okipa Sand
Find Me: Facebook @michaeladragesetyoga; Instagram @michaeladrageset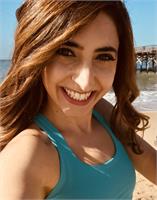 Bio: My yoga practice is how I planted my feet in uncertainty and bloomed. Yoga has given me peace, joy, resilience, and "literal" stability. Every day I strive to open my mind to new ideas, my heart to new people, be true to myself, and give 100% effort. Not knowing the lyrics to a song has never stopped me from singing along...loud and proud. In turn, I invite you to explore and see your practice as creative time. I teach because I believe in its ability to heal the mind and body. I completed my 200-hour Vinyasa certification and Aerial Yoga certification with Spectra School of Yoga in Costa Mesa, California. My yoga practice is rooted in my background as a professional dancer. I have dedicated myself to ballet, jazz, flamenco, and lindy hop. In my classes, I combine creative sequencing, a spirit of playfulness, and community to help you deepen your practice. My goal is to have you step off the mat feeling refreshed, relaxed, and balanced. Namaste.
Teaching Style: Friendly, encouraging, and informative. My favorite students are absolute beginner's because a beginner's mind is open to all possibilities. I focus on the alignment of your body's foundation in a pose, then work towards deepening and strengthening.
3 things I would put in my time capsule: Pointe Shoes, Theraband, and letters from my friends & family
Find Me: IG @paloma_delmar_acb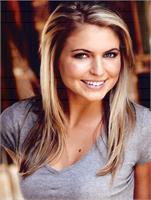 Bio: Kylie found yoga when she was studying journalism at U.C. Berkeley. She not only fell in love with the physical artistry of the practice, but with the mental freedom of a good savasana. Wanting to learn more behind yogic philosophy, she studied Buddhism and meditation at Berkeley while deepening her own practice. After graduating, she completed her 200 hour yoga teacher training in Huntington Beach and began teaching various styles of power yoga including sculpt and advanced vinyasa flow. Shortly after, she fell into with what she thought was her antithesis: restorative yoga. She used to say, "Who wants to sit there and stretch for an hour? If I have an hour, I'm going to burn calories." She realized that her attitude was the very reason she needed a calming, centering practice and discovered the magic of true stillness. Later, she combined her love for the ocean with her love for yoga by teaching paddle board yoga in Santa Barbara. Next, she took to the sky as an aerial yogi and completed her Aerial Teacher Training through both Trilogy Sanctuary and Spectra's School for Yoga. She felt aerial to be like medicine for her back pain associated with a spinal fusion surgery and loved feeling like a bird in the silk. When she's off the mat, you can find her writing, coming up with ideas and thinking about stories as a student in the Writing for the Screen and Television M.F.A. program at USC's School for Cinematic Arts. She compares writing to yoga. "They're really the same thing. In writing, we tell stories through words on paper. In yoga, we tell them through our bodies."
Teaching Style: Kylie sets an intention at the beginning of each class: "I want my students to leave feeling accomplished, centered, and free."
3 things that I would put in a time capsule: My journals, one of my favorite books, and a photo of my huge family!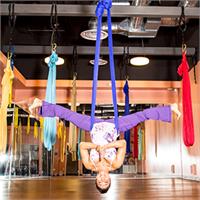 Sign up 4 hours ahead and call Spectra 714-436-0576
Level: All levels
Temperature: Room Temperature
Description: A class to get acquainted with the aerial silk apparatus! Like a 'first date' with aerial yoga, students will be gradually taught how to use the silk hammock for expressing traditional yoga poses in unconventional new dimensions. Stretching techniques for shoulders, hips and hamstrings using the silk allows students to explore a deeper range of motion, connect to core stabilizing muscle groups. The aerial yoga teacher will teach students how to access inversions without any pressure on the head or neck while allowing decompression of the spine. Backbends such as half or full bow using full support of the silk are introduced. Experience Savasana in a completely new way, enveloped and safely supported by the silk hammock.
Aerial yoga is safe for most students who can do inversions (no history of glaucoma, high blood pressure, stroke). Expectant mama's are welcome to do aerial yoga with their doctor's permission. It is recommended to wear a top that covers your underarms and long pants or leggings for both men & women.
Upcoming classes:
Sign Up

Wed

Oct 17 10:15 am - 11:15 am

with

Michaela

Drageset




Sign Up

Thu

Oct 18 6:15 pm - 7:15 pm

with

Sheila

Mann




Sign Up

Fri

Oct 19 4:45 pm - 5:45 pm

with

Michaela

Drageset




Sign Up

Sun

Oct 21 11:30 am - 12:30 pm

with

Kylie

Swenson




Sign Up

Wed

Oct 24 10:15 am - 11:15 am

with

Michaela

Drageset




Sign Up

Thu

Oct 25 6:15 pm - 7:15 pm

with

Sheila

Mann




Sign Up

Fri

Oct 26 4:45 pm - 5:45 pm

with

Michaela

Drageset




Sign Up

Sun

Oct 28 11:30 am - 12:30 pm

with

Kylie

Swenson




Wed

Oct 31 10:15 am - 11:15 am

with

Michaela

Drageset




Thu

Nov 01 6:15 pm - 7:15 pm

with

Sheila

Mann




Fri

Nov 02 4:45 pm - 5:45 pm

with

Michaela

Drageset




Sun

Nov 04 11:30 am - 12:30 pm

with

Kylie

Swenson




Wed

Nov 07 10:15 am - 11:15 am

with

Michaela

Drageset




Thu

Nov 08 6:15 pm - 7:15 pm

with

Sheila

Mann




Fri

Nov 09 4:45 pm - 5:45 pm

with

Michaela

Drageset




Sun

Nov 11 11:30 am - 12:30 pm

with

Kylie

Swenson




Wed

Nov 14 10:15 am - 11:15 am

with

Michaela

Drageset




Thu

Nov 15 6:15 pm - 7:15 pm

with

Sheila

Mann




Fri

Nov 16 4:45 pm - 5:45 pm

with

Michaela

Drageset




Sun

Nov 18 11:30 am - 12:30 pm

with

Kylie

Swenson