Aerial Meditation
This class is taught by: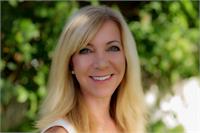 Bio: Christine started to meditate when she was around 6 years old, staring at a Holly Hobby picture on the wall to settle her mind at night. Only decades later did she learn she was practicing Trataka, the meditative practice of gazing at an external object. Perhaps it is no surprise that Christine was naturally drawn to meditation and started practicing again as a way to calm her mind and increase mindfulness in her daily life.
As Christine continued to develop her meditation practice, she experienced even more benefits including reduced insomnia, more focus and an increased connectedness with life. She was happier. She was drawn to the practice and wanted to learn as much about meditation as possible. Christine explains "If I can meditate (with my over-active mind) anyone can!"
Christine became certified to teach the Simple, Easy, Every Day Meditation (SEED Meditation®) created by Sarah McLean. She also holds a BA in Communications and Business Economics from the University of California, Santa Barbara. Her desire is to teach meditation to individuals or groups looking for a way to improve their well-being through meditation. Her smile grows even larger when teaching people who are new to meditation as she loves the idea of spreading the practice. Christine lives in Orange County with her husband, teenage son and two furry friends, Ruka and Maya. Her interests outside of meditation include hiking, yoga, writing and traveling.
Teaching Style: Meditation is the practice of bringing your gentle attention to a focus again and again. The focus could be your breath, mantra, physical sensations or anything that allows you to return to the present moment in a gentle way. I teach the Simple, Easy, Every Day Meditation Method (SEED Meditation Method) which is a collection of powerful, time-tested meditation practices that can reduce stress and enhance your life. The foundation of the meditation practices I teach includes breath awareness, body awareness, silent mantra, self-inquiry and heart centered breath. My favorite techniques are focusing on the breath and body… it is simple and you always have them available for you!
3 things I would put in a time capsule: A family photo, my rollerblades and some pixie dust
Find Me: thepausebuttonmeditation@gmail.com
Facebook: @The PAUSE Button Meditation
Website: http://www.thepausebuttonmeditation.com/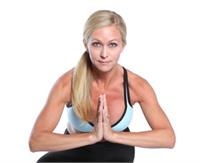 Bio: I teach yoga because I believe in it's ability to heal our minds and bodies after experiencing it for myself. Prior to trying yoga I had a regular fitness routine that included ballet dancing, Pilates, aerobic classes and light strength training. Even though I was active I found myself spending a lot of time visiting my massage therapist and chiropractor to repair imbalances in my physiology. I began looking for a more effective way to restore harmony in my body and tried my first yoga class at age 40. I started noticing improvements in my flexibility and functionality with yoga. Shortly after I began a regular yoga practice I had some difficult life events that really tested my emotional wellness too. I craved the peace that I found each time I went to yoga, and found it was helping my mind as much as my body. That grew into a real love for it and a spark to share my love with others by becoming a certified instructor.
I teach Hatha / Vinyasa yoga and Aerial Yoga. I love the lighthearted fun of the hammock classes and discovering new ways of using the hammock for strengthening, stretching, restoring and translating yoga poses in new dimensions.
Teaching Style: Encouraging, friendly, educational. I am very focused on teaching alignment and breath so my students find stability and space in their postures first, and then start exploring strength and depth of the pose.
3 things I would put in a time capsule: A fuzzy warm sweater, lip gloss, photo of my husband, son & dogs.
Find Me: Facebook @Karen Clark Yoga
Instagram @fijikarenyoga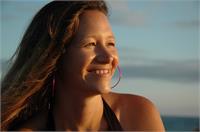 Bio:
Michaela is a passionate, yoga teacher and alternative health practitioner who works with different types of yoga, meditation and trance-work to help people accomplish changes in their life in a profound way. As an instructor, she continues to learn and grow in all things yoga so she can bring it to her students. Her introduction to natural healing arts started when Michaela was growing up on the island of Maui with surfers, yogis, painters and healers all around her but Michaela wandered from there. Michaela continued to practice meditation and movement arts at different points throughout her life, and as Michaela moved into adulthood, she found yoga and breathwork again where she felt at home and wanted to teach it, but life had other plans for her including four beautiful children. However, when the time was right, almost eight years after she started her family, she studied intensively with Doug Swenson attending Sadhana Yoga Chi, which is foundationally Astanga. Michaela received her 500 Hr Certification with him in 2013 and taught ever since and is now and E-RYT500 and Yoga Alliance Certified Education Provider. With her love of yoga as a cornerstone, she continued to expand her knowledge with TYS Aerial Yoga I, II, III, and Gentle Aerial Yoga; Unnata Aerial Yoga I, II; Treat While You Train, a Yoga Tune-Up Format, and Yoga For First Responders, a Trauma Informed Yoga. As Michaela aims to bring you an informed practice she continues to learn through Loyola Marymount's Yoga Philosophy Program so there is always something new to learn from her. But she hasn't stopped there; she has studied over 200 hours of in-depth trance-work with the San Diego Hypnosis Institute with David Snyder and is currently working through 700 Hours with Hypnotist Practitioners Training Institute where she continues in personal client work with the subconscious mind. With everything that she has learned, her purpose in guiding people has become about teaching people compassion to love themselves in an integrated way that supports their goals in life while finding balance and strength in every aspect. She aims to make hearts a little lighter and bring joy to the world, to be an Elevation Through Inspiration.
Teaching Style: Graceful Movement, Alignment-focused combined with Inner Wisdom
3 Things for a time capsule: A Camera with Family and Friend Photos, Pen/Paints and Paper, a Bottle of Ho'okipa Sand
Find Me: Facebook @michaeladragesetyoga; Instagram @michaeladrageset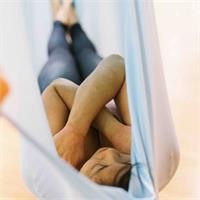 Meditation is the journey from activity to silence. In aerial meditation, you will securely drift just above the floor, creating a feeling of weightlessness and sending external distractions further away. By cocooning into the aerial silk hammock, you may experience therapeutic benefits such as relief from hip or back discomfort sometimes present when we meditate seated on the floor.
The aerial silk hammock will safely embrace you in postures both seated and lying on your back during this meditation practice.
Upcoming classes: