Meditation & Reiki
This class is taught by: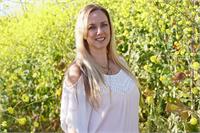 Bio: Dana started her spiritual journey over two decades ago. Through the years, she has been blessed with the opportunity to study under three amazing Shaman and her Reiki Master. In 2015, after a "not so gentle nudge" from her Spirit Guides, Dana left her 18-year career in Interior Design, to focus full-time on her spiritual passions. Because of her strong calling to help heal, inspire and guide people on their own journey to self-realization and peace, she opened up her Reiki Studio in Orange County. Dana is an Usui and Kundalini Reiki Master, Ordained Minister, member of the Shibumi International Reiki Association as well as an Empath. She is also a Certified Oncology Reiki Practitioner and has studied Reflexology. In addition to Reiki, her passions include Aromatherapy, Crystal Healing, animal rescue and spending time with her daughter and husband. The immense difference meditation and Reiki has made in her life is amazing and she can't wait to share it with you.
Teaching Style: Meditation is an important part of my daily life. But not everybody has been introduced to it or may be intimidated by it. So, whether you are brand new to meditation or use it daily, my meditation class is gentle and easy to follow. With guided visualizations, beautiful sound therapy and Reiki energy, you will find yourself relaxed and rejuvenated every time, bringing a renewed sense of calm into your life.
3 things I would put in a time capsule: Pictures of my family / My favorite essential oil blends and crystals/ My music collection
Find Me: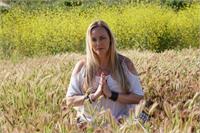 Level: All levels
Temperature: Room Temperature
Description: Meditation and Reiki are holistic ways to bring calm and balance into your life. Each week, I will lead you into a gentle meditation by using guided visualization. To help you sink deeper into a relaxed state, I will also be using sound therapy and Reiki energy. By using Reiki energy, I can remove blockages in your body that hold stress. When these are removed, the change you feel is incredible! A sense of relaxation will take over and you will feel rejuvenated. My classes are easy to follow and perfect for beginners and experts alike.
May's Meditations: This month we will be working on our first five chakras. Each week will focus on a different chakra, starting with our Root. The meditations and Reiki will be used to clear any blockages you may have in the chakra. As you begin meditation healing, it is important to know that opening your awareness to yourself can also increase your awareness of unconscious material that has been percolating beneath the surface for years. This is an amazing opportunity to rid yourself of unwanted issues that have been weighing you down so you can begin to allow your natural energy to begin flowing again.
Upcoming classes: