Second Saturday Satsang
This class is taught by: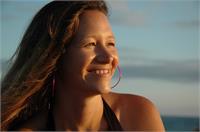 Bio:
Michaela is a passionate, yoga teacher and alternative health practitioner who works with different types of yoga, meditation and trance-work to help people accomplish changes in their life in a profound way. As an instructor, she continues to learn and grow in all things yoga so she can bring it to her students. Her introduction to natural healing arts started when Michaela was growing up on the island of Maui with surfers, yogis, painters and healers all around her but Michaela wandered from there. Michaela continued to practice meditation and movement arts at different points throughout her life, and as Michaela moved into adulthood, she found yoga and breathwork again where she felt at home and wanted to teach it, but life had other plans for her including four beautiful children. However, when the time was right, almost eight years after she started her family, she studied intensively with Doug Swenson attending Sadhana Yoga Chi, which is foundationally Astanga. Michaela received her 500 Hr Certification with him in 2013 and taught ever since and is now and E-RYT500 and Yoga Alliance Certified Education Provider. With her love of yoga as a cornerstone, she continued to expand her knowledge with TYS Aerial Yoga I, II, III, and Gentle Aerial Yoga; Unnata Aerial Yoga I, II; Treat While You Train, a Yoga Tune-Up Format, and Yoga For First Responders, a Trauma Informed Yoga. As Michaela aims to bring you an informed practice she continues to learn through Loyola Marymount's Yoga Philosophy Program so there is always something new to learn from her. But she hasn't stopped there; she has studied over 200 hours of in-depth trance-work with the San Diego Hypnosis Institute with David Snyder and is currently working through 700 Hours with Hypnotist Practitioners Training Institute where she continues in personal client work with the subconscious mind. With everything that she has learned, her purpose in guiding people has become about teaching people compassion to love themselves in an integrated way that supports their goals in life while finding balance and strength in every aspect. She aims to make hearts a little lighter and bring joy to the world, to be an Elevation Through Inspiration.
Teaching Style: Graceful Movement, Alignment-focused combined with Inner Wisdom
3 Things for a time capsule: A Camera with Family and Friend Photos, Pen/Paints and Paper, a Bottle of Ho'okipa Sand
Find Me: Facebook @michaeladragesetyoga; Instagram @michaeladrageset
Bio: Avid Acroyogi and slackliner. I love to teach, play, and learn. I have been teaching AcroYoga for about a year now and have enjoyed every bit of it. On the constant path of learning and expanding my talents. I also enjoy backpacking and reading at the local coffee shops.
Teaching Style: Very much a demonstrator, I prefer to show the skill we are learning then help guide/coach the students to develop the skill.
3 things I would put in a time capsule: Slackline; Wine; Survival Knife
Find Me: Facebook @Cody.Shellenberger & Instagram @acroyogicody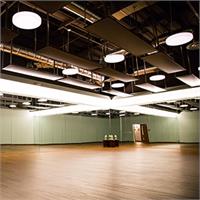 Level: All levels
Temperature: Room Temperature
Description: Satsang is the heart of yoga. It is a spiritual gathering, led by a guru(s) or teacher(s), in development of the heart and mind to the full Self Realization and enlightenment.
Each month Spectra Yoga will host the Satsang on the Second Saturday and feature various teachers from all over the yoga community. Each teacher will choose to lead the Satsang in his/her specific style. Whether we are discussing yoga philosophy, sharing energy, practicing yoga, and/or meditating, the key is the presence of our collective love and spirit.
When you come in the Satsang class wear comfortable clothes to practice. This Spiritual Gathering is practiced in room temperature and appropriate for all levels.
Free for Spectra Members & $20 for non-Members
July Satsang: Intro to Chanting with Michaela
We have mostly all heard of chanting in some form or another, whether Gregorian or Tibetan Monks, even Native American PowWows. But what does that have to do with you right? You may not need the gods to bring down rain or need to ward off evil spirits, but chanting has a multi-faceted background and just because it's seen as old doesn't mean it couldn't benefit you today.
In this Satsang workshop, Michaela will tell you why and how it works and even how to incorporate it in your life. We will go through the history of chanting through different cultures along with how it related to community and daily life then and how it can still relate. You will also get an introduction to the sciences behind chanting and physiological effects. And we will explore different chants from several cultures and their practical application for you today.
Sign up now as space is limited!
Upcoming classes: