Yin & Sound Healing
This class is taught by: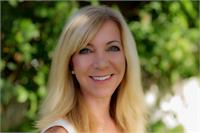 Bio: Christine started to meditate when she was around 6 years old, staring at a Holly Hobby picture on the wall to settle her mind at night. Only decades later did she learn she was practicing Trataka, the meditative practice of gazing at an external object. Perhaps it is no surprise that Christine was naturally drawn to meditation and started practicing again as a way to calm her mind and increase mindfulness in her daily life.
As Christine continued to develop her meditation practice, she experienced even more benefits including reduced insomnia, more focus and an increased connectedness with life. She was happier. She was drawn to the practice and wanted to learn as much about meditation as possible. Christine explains "If I can meditate (with my over-active mind) anyone can!"
Christine became certified to teach the Simple, Easy, Every Day Meditation (SEED Meditation®) created by Sarah McLean. She also holds a BA in Communications and Business Economics from the University of California, Santa Barbara. Her desire is to teach meditation to individuals or groups looking for a way to improve their well-being through meditation. Her smile grows even larger when teaching people who are new to meditation as she loves the idea of spreading the practice. Christine lives in Orange County with her husband, teenage son and two furry friends, Ruka and Maya. Her interests outside of meditation include hiking, yoga, writing and traveling.
Teaching Style: Meditation is the practice of bringing your gentle attention to a focus again and again. The focus could be your breath, mantra, physical sensations or anything that allows you to return to the present moment in a gentle way. I teach the Simple, Easy, Every Day Meditation Method (SEED Meditation Method) which is a collection of powerful, time-tested meditation practices that can reduce stress and enhance your life. The foundation of the meditation practices I teach includes breath awareness, body awareness, silent mantra, self-inquiry and heart centered breath. My favorite techniques are focusing on the breath and body… it is simple and you always have them available for you!
3 things I would put in a time capsule: A family photo, my rollerblades and some pixie dust
Find Me: thepausebuttonmeditation@gmail.com
Facebook: @The PAUSE Button Meditation
Website: http://www.thepausebuttonmeditation.com/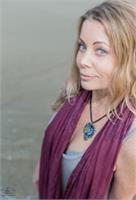 Bio: Aundy began yoga quite some time ago with a home practice. Her practice then ebbed and flowed until 2009 when her life had become unmanageable. She began practicing at a studio and quickly jumped into a 200 hour Dayton Method teacher training with the intention to just further her practice and to immerse more deeply into the yoga life. However, the passion and love she found was boundless and she wanted to share the life changing experience with others. She has been teaching steadily since January of 2010. In spring of 2014 she took another training but this time a 200 hour Warrior Flow certification because she believes the marriage of these two practices results in a well rounded mind body and spirit. Soon after this she discovered Yin yoga which resonated deeply within her and she took the training because she knew what balance this would bring to the mind. Now, this family of styles offers such opportunity to bring yoga to everyone. She teaches with passion and truly from the heart with a playful spirit.
Teaching Style: Genuine, loving and encouraging
3 things I would put in a time capsule: 1) Yoga mat, 2) Picture of family, friends & pets, 3) Gratitude List
Find Me: Facebook @Aundy, Instagram @Aundyweeks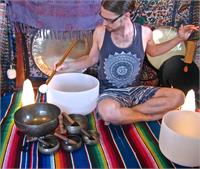 Bio: Yoga found Christian in 2009 when his mom, a yoga instructor, invited him to attend her class. He was challenged to explore parts of his body that had never been opened, and was surprised to find release from old emotional and psychological baggage that he was not even aware of carrying. This discovery of the inseparable nature of mind, body and spirit led Christian to delve deeper into the practice of yoga with the intention to bring balance to his whole being. As he eagerly practiced all styles of yoga that he encountered, a sense of steadiness and ease arose in his mind and body, and the stresses of everyday life became less engrossing and more manageable. As yoga led Christian to practice self-study more intimately, he was able to articulate his deepest intention of reducing suffering in the world. Inspired by his mom's work as an instructor and the easing of his own suffering through practice, he knew that one day he too would love to share the gift of yoga with his community through teaching.
In the Fall of 2015, he completed Yoga Tribe's 200-hour Vinyasa Flow Yoga Teacher Training where he first encountered the practice of Sound Meditation. This powerfully transformative experience inspired him to study privately with Gong Master and Sound Meditation Practitioner Giselle Abadie to deepen his understanding of this practice and learn the art of playing gongs, singing bowls, drums and other instruments. Since then his interest in Sound Meditation has blossomed into a burning passion, and he has been blessed to share this ancient yet newly re-emerging practice at yoga and meditation studios across Orange County, as well as in private sessions, treatment centers, and on retreats.
Christian's love for all forms of yoga has inspired him to pursue further education with Vinyasa Flow Mentorship Program led by Shannon Kassoff E-RYT 500, Yin Yoga Teacher Training with Melissa Christensen E-RYT 500, and Teaching Yoga for Recovery led by Alysa Osvog E-RYT 500. His thirst for knowledge and desire to share this transformative practice with the world motivates him to continue learning on the mat, through personal study and more training.
Teaching Style: (Sound Meditation) Christian guides students through breath work exploration, gentle movement, and guided imagery to prepare students to open and receive the benefits of the sound meditation. He then guides participants deep into meditation using symphonic and planetary-tuned gongs, Tibetan and crystal singing bowls, drums, and chimes, while chanting mantras in harmony with the instruments. During this profoundly transformative practice, Christian holds space for inner journeying in a way that supports gentle transitions into and out of deeper levels of consciousness.
3 Things I would put in a time capsule:
1) My first singing bowl, given to me by my mom, teacher and friend
2) My favorite book the Tao Te Ching
3) My lavender eye pillow
Find Me
Personal Website: www.soundbathsandyoga.com
Email: christianreid1@gmail.com
Facebook: facebook.com/christianmichaelreid
Instagram: @christianmichaelreid
Twitter: @christianmreid
Level: All Levels
Temperature: Room Temperature
Description: Yin yoga with sound healing can create space for the sound to soothe you, raise consciousness and carry you into other realms of the experience. Yin yoga consists of longer held, mostly seated or lying postures that passively stretch connective tissue and muscles in order to unblock held energy and release physical tightness. The healing sounds of the crystal bowls, chimes, drums and more can bring harmony to the body, mind and spirit. Yin is practiced in a cool room and appropriate for all levels (including prenatal).
Upcoming classes:
UPCOMING CLASSES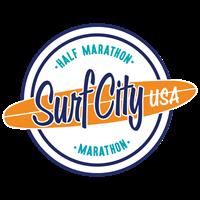 Spectra Run Club: Surf City Training

with

Kevin

Mullen
Next held on Sun, Dec 16, 2018 at 7:00 am - 8:00 am
This
enrollment
runs from Sun Nov 4, 2018 - Sun Jan 27, 2019
Learn More
Online registration is closed. Please contact us for details.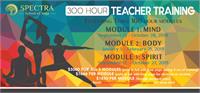 300 Hr: BODY Module
More About This Course
300 Hr Teacher Training: BODY

with

Melissa

Christensen
Next held on Sun, Jan 6, 2019 at 9:00 am - 6:00 pm
This
enrollment
runs from Sun Jan 6, 2019 - Sun Feb 24, 2019
300 Hr Teacher Training: BODY

with

Aileen

Pham
Next held on Thu, Jan 10, 2019 at 5:30 pm - 9:30 pm
This
enrollment
runs from Thu Jan 10, 2019 - Thu Feb 21, 2019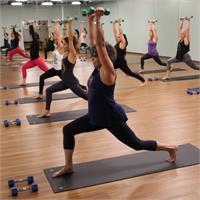 Yoga Lift Teacher Training
More About This Course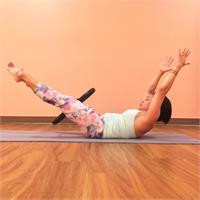 Yogalates Teacher Training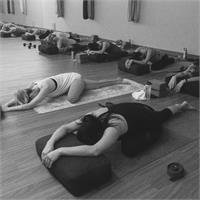 Yin Yoga Teacher Training
More About This Course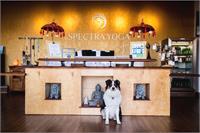 200 Hour Yoga Teacher Training
More About This Course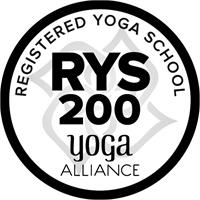 200 Hour Yoga Teacher Training

with

Aileen

Pham
Next held on Thu, Feb 28, 2019 at 6:30 pm - 9:30 pm
This
enrollment
runs from Thu Feb 28, 2019 - Thu May 23, 2019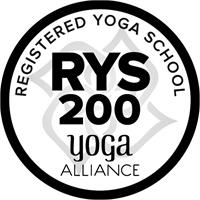 200 Hour Yoga Teacher Training

with

DJ

Arnold
Next held on Fri, Mar 1, 2019 at 5:30 pm - 9:30 pm
This
enrollment
runs from Fri Mar 1, 2019 - Fri May 24, 2019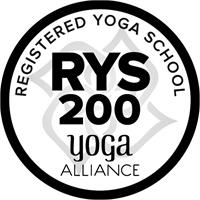 200 Hour Yoga Teacher Training

with

Melissa

Christensen
Next held on Sun, Mar 3, 2019 at 9:00 am - 5:00 pm
This
enrollment
runs from Sun Mar 3, 2019 - Sun May 19, 2019