Jeri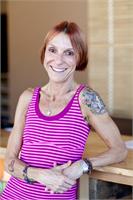 Bio: A lifelong Cardio junkie who dabbled in yoga occasionally, Jeri discovered hot yoga while recovering from an running injury in early 2006. A new obsession was born. After practicing daily for five months, she was trained to become an instructor of hot yoga. Since then she has completed a 200 hour Yoga Alliance certification and has become a certified Pilates mat instructor, as well as an indoor cycling instructor. Jeri believes that yoga should be fun and motivates her class with a soundtrack that rocks. She is the mother of two beautiful daughters and in her spare time works as a registered nurse.
Teaching Style: Loud and fun. Emphasis on proper alignment and safety at all times.
3 things I would put in a time capsule: My Bible (with my notes and highlights), my playlists (both yoga and spin), my photo albums from when my girls were little
Find Me: Facebook @ Jeri Hall White
Jeri instructs the following:
Level: Beginner/Intermediate
Temperature: 90 degrees F
Description: Boost your muscles and uplift your soul in a Yoga Lift class. This class unites the high energy of light weight lifting and the mindful alignment of yoga. Light to heavy weights are provided to each student to use during class to add challenge and help strengthen muscles. This is a great class to improve your fitness level and cardiovascular endurance. The spirit of the class will uplift, strengthen, detoxify, and encourage endorphin release. This class is practiced in a heated room, so please bring a towel, water, and wear moisture wicking clothes.

Yoga Lift 1 is appropriate for newer students who have little to no experience with this style of yoga. Students looking to add this class to their routine and are unsure of the class dynamics should take a few Yoga Lift 1 classes before jumping into Yoga Lift 2. The class tempo is not as intense and fast moving as Yoga Lift 2 because the teacher will take more time to explain how to use the weights during class.




Hatha Yoga Level 2: Flow and Let Go
Level: Advanced Beginner/Intermediate
Temperature: 95 degrees F
Description: Level 2 yoga builds upon the fundamentals learned in Level 1 to add an increased challenge to a yoga class. The solid knowledge base learned from Level 1 carry over to this class and Level 2 students are encouraged to let go of newcomer energy and flow confidently in this class. Instructors sequence the asanas in more ornate and creative fashions to keep students improving and feeling challenged. Some instructors may choose to teach this class in a Vinyasa format where the poses and transitions from pose to pose are linked with a breath cue. Depending on the teacher, this class can be taught at a faster pace than the Level 1 class. Additionally, a broader range of asanas and breathing techniques are taught to increase flexibility, strength, and concentration. This class is practiced in a warm room and is appropriate for advanced beginner/intermediate students.



UPCOMING CLASSES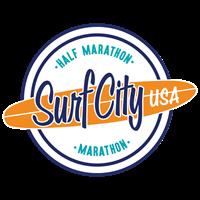 Spectra Run Club: Surf City Training

with

Kevin

Mullen
Next held on Sun, Dec 16, 2018 at 7:00 am - 8:00 am
This
enrollment
runs from Sun Nov 4, 2018 - Sun Jan 27, 2019
Learn More
Online registration is closed. Please contact us for details.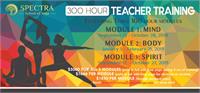 300 Hr: BODY Module
More About This Course
300 Hr Teacher Training: BODY

with

Melissa

Christensen
Next held on Sun, Jan 6, 2019 at 9:00 am - 6:00 pm
This
enrollment
runs from Sun Jan 6, 2019 - Sun Feb 24, 2019
300 Hr Teacher Training: BODY

with

Aileen

Pham
Next held on Thu, Jan 10, 2019 at 5:30 pm - 9:30 pm
This
enrollment
runs from Thu Jan 10, 2019 - Thu Feb 21, 2019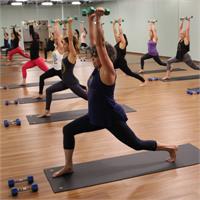 Yoga Lift Teacher Training
More About This Course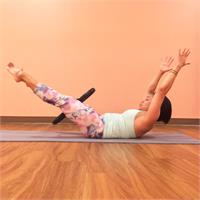 Yogalates Teacher Training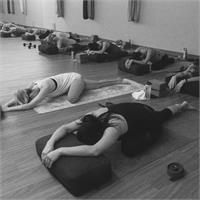 Yin Yoga Teacher Training
More About This Course
200 Hour Yoga Teacher Training
More About This Course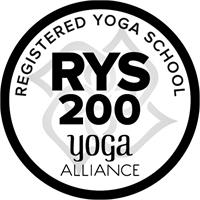 200 Hour Yoga Teacher Training

with

Aileen

Pham
Next held on Thu, Feb 28, 2019 at 6:30 pm - 9:30 pm
This
enrollment
runs from Thu Feb 28, 2019 - Thu May 23, 2019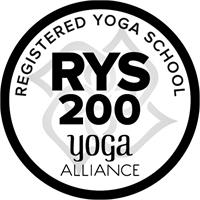 200 Hour Yoga Teacher Training

with

DJ

Arnold
Next held on Fri, Mar 1, 2019 at 5:30 pm - 9:30 pm
This
enrollment
runs from Fri Mar 1, 2019 - Fri May 24, 2019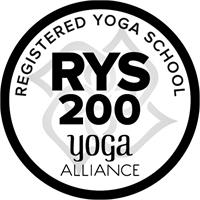 200 Hour Yoga Teacher Training

with

Melissa

Christensen
Next held on Sun, Mar 3, 2019 at 9:00 am - 5:00 pm
This
enrollment
runs from Sun Mar 3, 2019 - Sun May 19, 2019