Colleen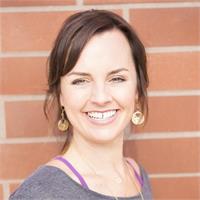 Bio: Lead Teacher Trainer for Spectra School of Yoga - As a professional dancer, I was first drawn to Yoga as a reliable method for physical therapy that I could practice on my own. Eventually, Yoga became so much more - I was hooked to its alignment principles, philosophy, mindfulness, and meditation. I also found a community of people on a similar path to personal growth. I made teaching Yoga my path in life, after experiencing the healing power of this practice, during a particularly traumatic event. I have never looked back. It is the greatest gift to share this practice with students and new teachers.
I bring strong alignment principles into my teaching with the space for students to have their own experience. In my classes, I create a space for students to press forward and to be still. I spent 8 years diving deeply into the teachings of Anusara yoga. I did my first 200-hour teacher training with Tony Guiliano, Kenny Graham, Tara Judelle, and Mark Holzman. I have completed teacher training intensives with Christina Sell and Noah Maze. My prenatal training is with Jessica Jennings and Ma Yoga (85 hours). I completed my 500-hour advanced teacher training with Noah Maze (Yogamaze). I am skilled in pose mechanics, therapeutics, meditation, labor skills, and have trained as a birth doula with Ana Paula Markel.
I have a deep and abiding call to bring the teachings of yoga to all different types of people – from pregnant women to aging baby boomers. The lessons of yoga are universal. There is an innate intelligence and inherent power in the human body that is both accessible and transformational. I can give you the tools to dig deep and realize the power of grace. E-RYT 200, RYT 500 and RPYT
Teaching Style: I am a teacher that is very interested in optimal alignment - and teaching that alignment. I also care deeply about the inner journey of the student. I hope that students have that dual experience of focusing deeply on the physical form and constantly reflecting back on how the shapes of the body effect the state of the mind and heart.
3 things I would put in a time capsule: yoga mat, my journal, hairspray :)
Find Me: www.colleenhieber.com
Colleen instructs the following:
Hatha Yoga Level 2: Flow and Let Go
Level: Advanced Beginner/Intermediate
Temperature: 90-95 degrees F
Description: This 75 minute Level 2 yoga practice builds upon the fundamentals learned in Level 1 to add an increased challenge to a yoga class. The solid knowledge base learned from Level 1 carry over to this class and Level 2 students are encouraged to let go of newcomer energy and flow confidently in this class. Instructors sequence the asanas in more ornate and creative fashions to keep students improving and feeling challenged. Some instructors may choose to teach this class in a Vinyasa format where the poses and transitions from pose to pose are linked with a breath cue. Depending on the teacher, this class can be taught at a faster pace than the Level 1 class. Additionally, a broader range of asanas and breathing techniques are taught to increase flexibility, strength, and concentration. This class is practiced in a warm room and is appropriate for advanced beginner/intermediate students.




Register/Sign Up/Pay for classes at

SIGN UP ONLINE AND YOUR FIRST CLASS IS FREE!

Level: All levels

Temperature: Room Temperature

Description:

Prenatal yoga is appropriate for women (and birth partners) throughout all stages of pregnancy. The sequencing, poses, and meditation in this class are geared towards accommodating the growth and changes that occur in the pregnant body as well as addressing the emotional and mental hurdles. Special attention is given to modifications and variations of common yoga poses and vinyasas. One of the greatest benefits of prenatal yoga is the opportunity to meet other pregnant women and create community. This is a tremendously powerful time in a woman's life and practicing yoga is the perfect way to step into that power. Spectra Yoga is the host site for this class and does not take responsibility for registration or payment. Please visit

http://j.mp/SpectraMaYoga

to sign up and pay for these classes.



UPCOMING CLASSES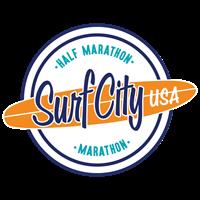 Spectra Run Club: Surf City Training

with

Kevin

Mullen
Next held on Sun, Dec 16, 2018 at 7:00 am - 8:00 am
This
enrollment
runs from Sun Nov 4, 2018 - Sun Jan 27, 2019
Learn More
Online registration is closed. Please contact us for details.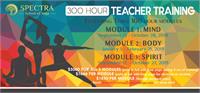 300 Hr: BODY Module
More About This Course
300 Hr Teacher Training: BODY

with

Melissa

Christensen
Next held on Sun, Jan 6, 2019 at 9:00 am - 6:00 pm
This
enrollment
runs from Sun Jan 6, 2019 - Sun Feb 24, 2019
300 Hr Teacher Training: BODY

with

Aileen

Pham
Next held on Thu, Jan 10, 2019 at 5:30 pm - 9:30 pm
This
enrollment
runs from Thu Jan 10, 2019 - Thu Feb 21, 2019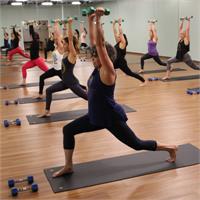 Yoga Lift Teacher Training
More About This Course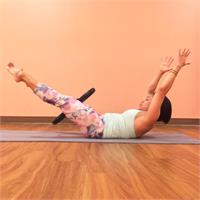 Yogalates Teacher Training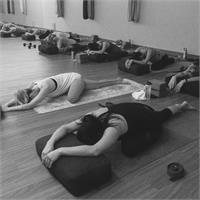 Yin Yoga Teacher Training
More About This Course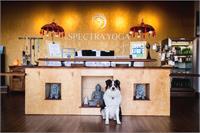 200 Hour Yoga Teacher Training
More About This Course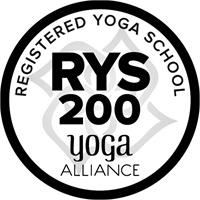 200 Hour Yoga Teacher Training

with

Aileen

Pham
Next held on Thu, Feb 28, 2019 at 6:30 pm - 9:30 pm
This
enrollment
runs from Thu Feb 28, 2019 - Thu May 23, 2019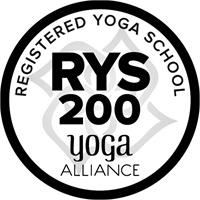 200 Hour Yoga Teacher Training

with

DJ

Arnold
Next held on Fri, Mar 1, 2019 at 5:30 pm - 9:30 pm
This
enrollment
runs from Fri Mar 1, 2019 - Fri May 24, 2019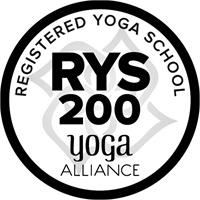 200 Hour Yoga Teacher Training

with

Melissa

Christensen
Next held on Sun, Mar 3, 2019 at 9:00 am - 5:00 pm
This
enrollment
runs from Sun Mar 3, 2019 - Sun May 19, 2019