Aundy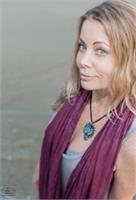 Bio: Aundy began yoga quite some time ago with a home practice. Her practice then ebbed and flowed until 2009 when her life had become unmanageable. She began practicing at a studio and quickly jumped into a 200 hour Dayton Method teacher training with the intention to just further her practice and to immerse more deeply into the yoga life. However, the passion and love she found was boundless and she wanted to share the life changing experience with others. She has been teaching steadily since January of 2010. In spring of 2014 she took another training but this time a 200 hour Warrior Flow certification because she believes the marriage of these two practices results in a well rounded mind body and spirit. Soon after this she discovered Yin yoga which resonated deeply within her and she took the training because she knew what balance this would bring to the mind. Now, this family of styles offers such opportunity to bring yoga to everyone. She teaches with passion and truly from the heart with a playful spirit.
Teaching Style: Genuine, loving and encouraging
3 things I would put in a time capsule: 1) Yoga mat, 2) Picture of family, friends & pets, 3) Gratitude List
Find Me: Facebook @Aundy, Instagram @Aundyweeks
Aundy instructs the following:
Level: All levels
Temperature: Room Temperature
Description: Challenging in a different way, Yin Yoga consists of longer held, mostly seated or lying postures that passively stretch connective tissue and muscles in order to unblock held energy and release physical tightness. Accompanied by relaxing music and guided instruction to help still and quiet the mind, yin yoga will help students gain greater flexibility and mobility, as well as a new sense of calm and balance that carries throughout the day. Yin Yoga is a great way to balance the dynamic and muscular (yang) styles of yoga. Yin is practiced in a cool room and appropriate for all levels (including prenatal).




Hatha Yoga Level 2: Flow and Let Go
Level: Advanced Beginner/Intermediate
Temperature: 90-95 degrees F
Description: This 75 minute Level 2 yoga practice builds upon the fundamentals learned in Level 1 to add an increased challenge to a yoga class. The solid knowledge base learned from Level 1 carry over to this class and Level 2 students are encouraged to let go of newcomer energy and flow confidently in this class. Instructors sequence the asanas in more ornate and creative fashions to keep students improving and feeling challenged. Some instructors may choose to teach this class in a Vinyasa format where the poses and transitions from pose to pose are linked with a breath cue. Depending on the teacher, this class can be taught at a faster pace than the Level 1 class. Additionally, a broader range of asanas and breathing techniques are taught to increase flexibility, strength, and concentration. This class is practiced in a warm room and is appropriate for advanced beginner/intermediate students.