Nycole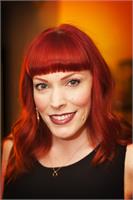 Bio: Nycole Primm was born and raised in Lakewood, Ca. She moved to beautiful Huntington Beach in 2001. She is a licensed Cosmetologist and has been working in the beauty industry as a stylist and makeup artist since 1996. She has always loved helping people feel beautiful. In 2006 she was introduced to Yoga Tribe by a friend. While unsure of the hot yoga experience she enjoyed her first class and signed up immediately. After going regularly for a few years she took a year off. In that year off she noticed that something was lacking and realized she craved the mind/body experience that she had found in hot yoga. With a new motivation she came back in 2011 full force. The benefits she received physically, mentally and spiritually were profound. This is what inspired her to do the Dayton Method Teacher Training in summer of 2013. A year later took vinyasa flow teacher training with Robin Hall & is 200hr RYT certified through Yoga Alliance.
Nycole wants to give back to what gave her such healing. The most wonderful thing to see is people enjoying the small and big victories in class and the joy they get from their successes. Yoga has become a true passion. A constant learning experience, she continues to study & further her practice. She loves teaching and helping others further their yoga journey.
Teaching Style: My teaching style I'd describe as motivational, compassionate, & patient. I love helping new students experiencing yoga for the 1st time.
3 things I would put in a time capsule: 1) Hell Bent by Benjamin Lorr: I read it before my 1st teacher training. It was amazing!, 2) Breakfast at Tiffany's movie: I love this movie & all things 60's, 3) A lock of my hair. My bright red hair has defined me my whole life haha

Find Me: Instagram @nykkicole13
Nycole instructs the following:
Level: All Levels
Temperature: 100 degrees F
Description: Hot Yoga 1 is a class consisting of a set sequence of breathing exercises and asanas practiced in the same order each class. This sequence is designed to systematically open up the muscles, joints, and stimulate the internal organs. Each pose is held for an extended amount of time allowing students to correct their alignment and deepen into the pose with consistent practice. One of the main benefits from this style is the increased awareness and concentration developed from practicing yoga in a heated environment. Synergy is the key to creating community in this class. All of the students are encouraged to move together as one in this class under the direction of the teacher. Moving into, staying in the asana, and releasing out of poses at the same time will greatly promote the uniting energy of this particular class. The intense heat is also critical in speeding up the flexibility in muscles and joints. Additionally, the copious sweating is desired to open up pores in the skin and achieve detoxification from inside and out. Due to the high heat, hydration before class will help students succeed.




Hatha Yoga Level 1: Yoga Fundamentals
Level: All levels → good for beginners
Temperature: Room Temperature
Description: Level 1 yoga is an instructional and confidence building class. All great things must rely on a sound foundation. This class focuses heavily on correct postural alignment and developing appropriate yogic breathing. Fundamental poses that are common to many classes such as Downward Facing Dog and Warrior Poses will be broken down for the students, and modifications will be given if needed. Building a strong yoga foundation is crucial in a student's success on the mat as their yoga journey blossoms. Level 1 yoga is a class for all students whether new or experienced. It's always good to reconnect to your beginnings.




Level: Intermediate
Temperature: 100 degrees F
Description: Hot Yoga 2 is a pumped up version of Hot Yoga 1. Drawing from the asanas and uniting philosophy present in the Hot Yoga 1 class, Hot Yoga 2 is sequenced in a more flowing and creative manner to further challenge the students physically and mentally. The major differences between the Hot 1 and 2 is that the asanas are held longer in Hot 1 and the class moves at a quicker pace in the Hot 2. There are a few added sections in this class to increase core strength and upper body endurance. Hot Yoga 2 is a fun, vitalizing, and grounding class designed for intermediate students.




Come enjoy a fun and spooky ALL HALLOWS EVE YOGA class at Spectra Yoga on October 31, 2017. DJ Zack will be back to spin your favorite Halloween tunes as you flow from pose to pose in the darkness. Costumes are highly encouraged. Nycole will be teaching this class starting at 6 pm with candy & light snacks to follow.

Class Level: Hatha Yoga 1.5

Temperature: Non-Heated

Cost: $20 non-members and Free for Members (first come first serve, spots are limited)