Robin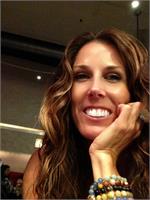 Bio: Robin's was born and raised in Southern California. In pursuing her love of fitness she eventually came to work directly with the Commanding General of the MCAGCC in 29 Palms. She assisted in running the entire sports department for the Marines aboard the base and helped to represent the Marines in national and world-wide competitions such as the Ironman World Championships.
After working with the Marines for four years Robin left the work force to raise her family while maintaining an active lifestyle, running, hiking, camping and traveling the world. It wasn't until after taking her first yoga class in early 2010 she knew right away that Yoga would be her next career. Robin knew she wanted to share her new-found enthusiasm for yoga and combine it with the experience she received while working with the Marines to create her own style of teaching. She completed her RYT and continued her education by becoming certified in Hot Power Fusion, Hot Yoga, Intermediate and Advanced Power Vinyasa Flow and Yoga Sculpt Flow. Robin has united her knowledge of fitness and the human body along with her passion for yoga to create a contemporary and athletic approach to her instruction. You are always guaranteed a challenging yet spiritual practice in her class.
Teaching Style: I am a contemporary, athletic yogi with a modern approach to the traditional yoga flow. I enjoy creating challenging and intelligently sequenced flows that energize the mind,body and soul. It is my goal in every class to bring students to a deeper level of self-awareness. I strive to use the power of yoga along with an authentic connection to reach each student not only physically but on a spiritual level as well.


3 things I would put in a time capsule
: 1. I have a deep affection for music. It has been a tremendous part of my life since the day I was born. Being raised in a divorced family meant I lived between 3 houses all my life. I lived with my mom and step-dad, my babysitter (she watched me during the day from ages 1 yr-12 yrs old) and with my dad. My step-dad was in a rock band and would play in our living room with a full band rocking out to Clapton, Zeppelin and Lynard Skynard. My dad was a huge progressive music fan and educated me on amazing music such as The Eagles, Pink Floyd and Supertramp. Then my babysitter listened to nothing but Country music by Reba McEntire, Kenny Rogers, and Pasty Cline. So of course during high school I rebelled from them all and listened to Rap and soon to be HipHop. So it would be safe to say I have had a broad exposure to all kinds of music and I am so very thankful for that. Therefore, I would include my favorite pieces of music in a time capsule from many different genres.
2. I have been making hand-tied mala beads for myself for years and just recently started my own company. I enjoy using the power of the stones and crystals along with the chakras to help me grow physically and spiritually. I would probably add one of my own mala designs in the time capsule.
3. The most important thing I would add to the time capsule would be photos of my family. I was an only child with no aunts, no uncles and no cousins so my children me the world to me. Anyone who truly knows me… also knows my kids. They are my life, my love and my reason for existence. Being MOM is the only "label" I wear with pride.
Robin instructs the following:
Hatha Yoga Level 2: Flow and Let Go
Level: Advanced Beginner/Intermediate
Temperature: 95 degrees F
Description: Level 2 yoga builds upon the fundamentals learned in Level 1 to add an increased challenge to a yoga class. The solid knowledge base learned from Level 1 carry over to this class and Level 2 students are encouraged to let go of newcomer energy and flow confidently in this class. Instructors sequence the asanas in more ornate and creative fashions to keep students improving and feeling challenged. Some instructors may choose to teach this class in a Vinyasa format where the poses and transitions from pose to pose are linked with a breath cue. Depending on the teacher, this class can be taught at a faster pace than the Level 1 class. Additionally, a broader range of asanas and breathing techniques are taught to increase flexibility, strength, and concentration. This class is practiced in a warm room and is appropriate for advanced beginner/intermediate students.




Level: Intermediate/Advanced
Temperature: 95 degrees F
Description: Boost your muscles and uplift your soul in a Yoga Lift class. This class unites the high energy of light weight lifting and the mindful alignment of yoga. Light to heavy weights are provided to each student to use during class to add challenge and help strengthen muscles. This is a great class to improve your fitness level and cardiovascular endurance. The spirit of the class will uplift, strengthen, detoxify, and encourage endorphin release. This class is practiced in a hot room, so please bring a towel, water, and wear moisture wicking clothes.

Yoga Lift 2 is appropriate for intermediate level students who have taken Yoga Lift 1 and are looking for a more intense class. The pace of the class is quicker than Yoga Lift 1 and the workout is slightly more strenuous.




Hatha Yoga Level 1: Yoga Fundamentals
Level: All levels → good for beginners
Temperature: Room Temperature
Description: Level 1 yoga is an instructional and confidence building class. All great things must rely on a sound foundation. This class focuses heavily on correct postural alignment and developing appropriate yogic breathing. Fundamental poses that are common to many classes such as Downward Facing Dog and Warrior Poses will be broken down for the students, and modifications will be given if needed. Building a strong yoga foundation is crucial in a student's success on the mat as their yoga journey blossoms. Level 1 yoga is a class for all students whether new or experienced. It's always good to reconnect to your beginnings.



UPCOMING CLASSES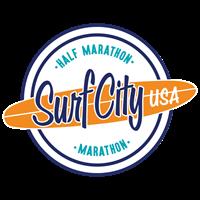 Spectra Run Club: Surf City Training

with

Kevin

Mullen
Next held on Sun, Dec 16, 2018 at 7:00 am - 8:00 am
This
enrollment
runs from Sun Nov 4, 2018 - Sun Jan 27, 2019
Learn More
Online registration is closed. Please contact us for details.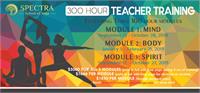 300 Hr: BODY Module
More About This Course
300 Hr Teacher Training: BODY

with

Melissa

Christensen
Next held on Sun, Jan 6, 2019 at 9:00 am - 6:00 pm
This
enrollment
runs from Sun Jan 6, 2019 - Sun Feb 24, 2019
300 Hr Teacher Training: BODY

with

Aileen

Pham
Next held on Thu, Jan 10, 2019 at 5:30 pm - 9:30 pm
This
enrollment
runs from Thu Jan 10, 2019 - Thu Feb 21, 2019
Yoga Lift Teacher Training
More About This Course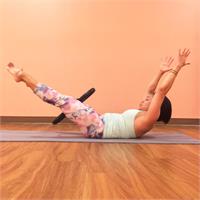 Yogalates Teacher Training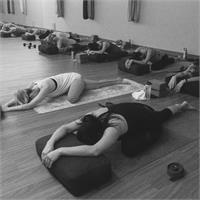 Yin Yoga Teacher Training
More About This Course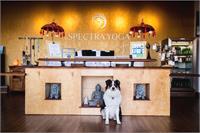 200 Hour Yoga Teacher Training
More About This Course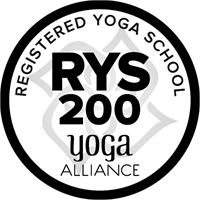 200 Hour Yoga Teacher Training

with

Aileen

Pham
Next held on Thu, Feb 28, 2019 at 6:30 pm - 9:30 pm
This
enrollment
runs from Thu Feb 28, 2019 - Thu May 23, 2019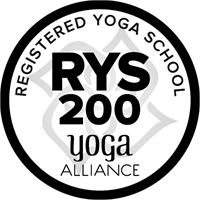 200 Hour Yoga Teacher Training

with

DJ

Arnold
Next held on Fri, Mar 1, 2019 at 5:30 pm - 9:30 pm
This
enrollment
runs from Fri Mar 1, 2019 - Fri May 24, 2019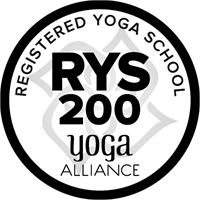 200 Hour Yoga Teacher Training

with

Melissa

Christensen
Next held on Sun, Mar 3, 2019 at 9:00 am - 5:00 pm
This
enrollment
runs from Sun Mar 3, 2019 - Sun May 19, 2019