Kara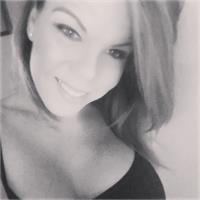 Bio: Kara was born and raised in Southern California. She loves staying active by paddle boarding, dancing, and hiking. Her love for fitness and a healthy lifestyle started almost three years ago. Up until that point she had always struggled with her weight. Her best friend invited her to a bootcamp class and the rest is history. Since then she has dropped down five pant sizes and has a newfound self mentally and spiritually. It inspired her to help others on their own fitness journeys. She believes that leading a healthy active lifestyle benefits an individual so much more than just physically.
Certifications: NASM, TRX
Teaching Style: High energy and intensity while having fun and working hard.
3 things I would put in a time capsule: 1) Starbucks coffee- I have an absolute love for coffee and Starbucks is my definite go to.
2) a pair 6 inch high heels- I love to dress up. I feel like a pair of heels is not only sexy but its empowering. It also accentuates my favorite part of the body to workout. Leg day anyone?
3) My design portfolio- I love to draw and sketch and this portfolio is mostly made up of women's clothing designs. I have had it for the last 12 years and it is my creative outlet.
Find Me: Instagram @KARAJOYCEM
Kara is currently not instructing any classes.