Jill R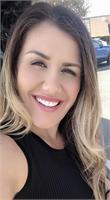 Bio: I'm a native New Yorker and in 2004 I moved to California to attend graduate school and become a teacher. I have been teaching Spanish at Troy High School in Fullerton since 2006. Teaching is something that I am very passionate about, so when I began practicing yoga, I knew right away that, eventually, I would want to share it with others. I was introduced to yoga in May 2015 after sustaining a severe knee injury. Before that, I was an avid runner and soccer player. After my first class, I was captivated by the practice because it was challenging as well as rewarding. Within a few weeks, I started to notice many positive changes in my health and well-being.
Yoga allows me to get into a meditative state of relaxation, a conscious space that teaches me about awareness. Through yoga, I operate from a grateful space, and that appreciation has made me look at myself and my life differently. For me, yoga is so much more than the pose. It's about quieting the mind to allow it to transform you spiritually. I see yoga as a useful complement to the other aspects of my daily life, helping to restore balance to all levels.
Teaching Style: I believe that yoga is a tool that helps us discern who we are, and make decisions that are in service to our emotional, physical, and spiritual nourishment. To me, yoga is a quintessential act of self-care and a chance to become embodied, empowered, and more firmly grounded in who we are. I want my students to feel that empowerment and connection when they are in my class. I strive to provide a peaceful and motivating space for my students to get in touch with themselves.
3 things in I would put in a time capsule: My mala beads, a picture of my loved ones, and of course, my yoga mat. :)
Jill R instructs the following:
Level: Advanced Beginner/Intermediate
Temperature: 95 degrees F
Description:Two worlds collide in one class. Yogalates is a great combination of yoga and pilates to achieve a tremendous amount of core strengthening. Students will experience yoga's incredible ability to warm up the body and enhance flexibility, which ultimately supports the mental and physical alignment required in all of the mat pilates exercises. These two disciplines go hand in hand as the benefits of each art feed into the other. The importance of yoga alignment combined with pilates' core strengthening exercises makes for a challenging yet worthwhile experience. This class is appropriate for intermediate level students.

It is recommended that pregnant mothers in their 2nd and 3rd trimester do not take this class as there is a fair amount of ab work.




Hatha/Vinyasa Yoga Level 1/2: Yoga Fundamentals+
Level: All levels → good for beginners
Temperature: 85-90 degrees F
Description: Level 1.5 yoga is an instructional and confidence building class. All great things must rely on a sound foundation. This class focuses heavily on correct postural alignment and developing appropriate yogic breathing. Fundamental poses that are common to many classes such as Downward Facing Dog and Warrior Poses will be broken down for the students, and modifications will be given if needed. Building a strong yoga foundation is crucial in a student's success on the mat as their yoga journey blossoms. Level 1.5 yoga is a class for beginners and those working towards building upon a yoga foundation. Options will be given to students to advance their practice working towards Level 2 poses.