Jason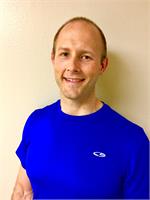 Bio: Prompted by his siblings to attend a power-vinyasa style class back in 2009, Jason began incorporating yoga into his weekly fitness regimen upon observing the benefits of a regular practice. With a background in athletics, not to mention the injuries this involved, yoga offered a unique and well- needed approach to his current beliefs involving health and fitness. To expand his practice and knowledge-base, Jason completed his 200-hour teacher training in 2012, and began teaching shortly thereafter. While his foundation stemmed primarily from the more physical nature of various yoga styles, years of regular practice have shifted his approach to a more balanced and inclusive metaphysical perspective. Jason has practiced in many styles of yoga over the years, and finds tremendous value in all physical forms when practiced with an emphasis on breath and intention. Of course, he still enjoys a challenging physical practice if nothing else. Jason also finds time to practice Tajichuan (Tai Chi) on a regular basis, believing resolutely in the systemic benefits of energetic practices like Tai Chi and yoga.
When not teaching yoga, Jason works in the nutrition industry, and is currently completing an MS in Human Nutrition and Functional Medicine. As an advocate for alternative and integrative medicine, he believes most strongly in the healing power of nutrition and diet, yet understands that true health is only accessible when dysfunction from all sources (chemical, physical, emotional, spiritual), is addressed sufficiently and balanced within the uniqueness of our individual genetic expression. Yoga fits very well within the paradigm of holistic healing, and is a practice from which everyone can benefit in one or more ways.
Teaching Style: I consider my teaching style physically challenging, yet accessible to beginners and advanced practitioners alike. Most of my focus is directed towards proper alignment, structure, and breath, while working towards enhanced strength and focus. Stylistically, my sequences draw heavily from modern power vinyasa and classical Ashtanga traditions.
3 Things I would put in a time capsule: My collection of textbooks, my grandfather's world war II memorabilia (I'm a huge history buff), and pictures/videos of those dearest in my life.
Jason instructs the following:
Level: All Levels

Temperature: Room Temperature

Description: This all levels yoga class is designed to allow all bodies to gather and move together at their own comfort level. The teacher will provide options to satisfy the needs of the students. This Hatha/Vinyasa class is a wonderful way to start your day, as you move and breath together moving at your own speed.



UPCOMING CLASSES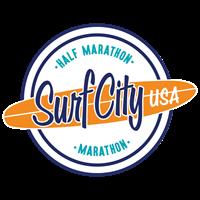 Spectra Run Club: Surf City Training

with

Kevin

Mullen
Next held on Sun, Dec 16, 2018 at 7:00 am - 8:00 am
This
enrollment
runs from Sun Nov 4, 2018 - Sun Jan 27, 2019
Learn More
Online registration is closed. Please contact us for details.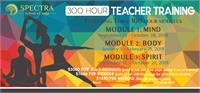 300 Hr: BODY Module
More About This Course
300 Hr Teacher Training: BODY

with

Melissa

Christensen
Next held on Sun, Jan 6, 2019 at 9:00 am - 6:00 pm
This
enrollment
runs from Sun Jan 6, 2019 - Sun Feb 24, 2019
300 Hr Teacher Training: BODY

with

Aileen

Pham
Next held on Thu, Jan 10, 2019 at 5:30 pm - 9:30 pm
This
enrollment
runs from Thu Jan 10, 2019 - Thu Feb 21, 2019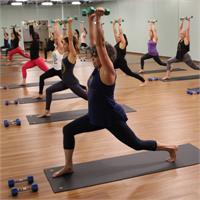 Yoga Lift Teacher Training
More About This Course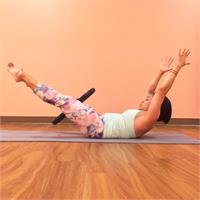 Yogalates Teacher Training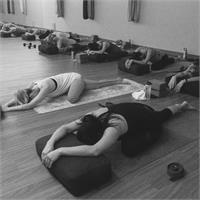 Yin Yoga Teacher Training
More About This Course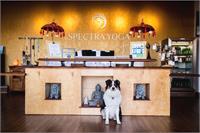 200 Hour Yoga Teacher Training
More About This Course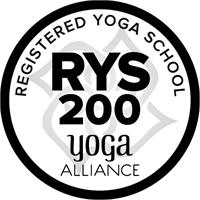 200 Hour Yoga Teacher Training

with

Aileen

Pham
Next held on Thu, Feb 28, 2019 at 6:30 pm - 9:30 pm
This
enrollment
runs from Thu Feb 28, 2019 - Thu May 23, 2019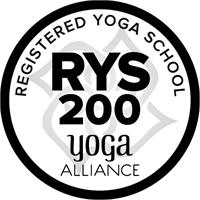 200 Hour Yoga Teacher Training

with

DJ

Arnold
Next held on Fri, Mar 1, 2019 at 5:30 pm - 9:30 pm
This
enrollment
runs from Fri Mar 1, 2019 - Fri May 24, 2019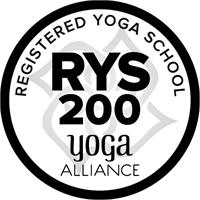 200 Hour Yoga Teacher Training

with

Melissa

Christensen
Next held on Sun, Mar 3, 2019 at 9:00 am - 5:00 pm
This
enrollment
runs from Sun Mar 3, 2019 - Sun May 19, 2019