Sheila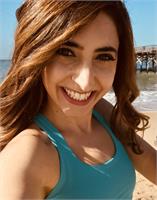 Bio: My yoga practice is how I planted my feet in uncertainty and bloomed. Yoga has given me peace, joy, resilience, and "literal" stability. Every day I strive to open my mind to new ideas, my heart to new people, be true to myself, and give 100% effort. Not knowing the lyrics to a song has never stopped me from singing along...loud and proud. In turn, I invite you to explore and see your practice as creative time. I teach because I believe in its ability to heal the mind and body. I completed my 200-hour Vinyasa certification and Aerial Yoga certification with Spectra School of Yoga in Costa Mesa, California. My yoga practice is rooted in my background as a professional dancer. I have dedicated myself to ballet, jazz, flamenco, and lindy hop. In my classes, I combine creative sequencing, a spirit of playfulness, and community to help you deepen your practice. My goal is to have you step off the mat feeling refreshed, relaxed, and balanced. Namaste.
Teaching Style: Friendly, encouraging, and informative. My favorite students are absolute beginner's because a beginner's mind is open to all possibilities. I focus on the alignment of your body's foundation in a pose, then work towards deepening and strengthening.
3 things I would put in my time capsule: Pointe Shoes, Theraband, and letters from my friends & family
Find Me: IG @paloma_delmar_acb
Sheila instructs the following:
Sign up 4 hours ahead and call Spectra 714-436-0576




Level: All levels

Temperature: Room Temperature
Description: A class to get acquainted with the aerial silk apparatus! Like a 'first date' with aerial yoga, students will be gradually taught how to use the silk hammock for expressing traditional yoga poses in unconventional new dimensions. Stretching techniques for shoulders, hips and hamstrings using the silk allows students to explore a deeper range of motion, connect to core stabilizing muscle groups. The aerial yoga teacher will teach students how to access inversions without any pressure on the head or neck while allowing decompression of the spine. Backbends such as half or full bow using full support of the silk are introduced. Experience Savasana in a completely new way, enveloped and safely supported by the silk hammock.

Aerial yoga is safe for most students who can do inversions (no history of glaucoma, high blood pressure, stroke). Expectant mama's are welcome to do aerial yoga with their doctor's permission. It is recommended to wear a top that covers your underarms and long pants or leggings for both men & women.



UPCOMING CLASSES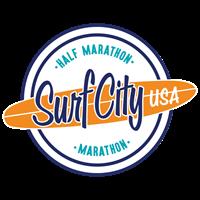 Spectra Run Club: Surf City Training

with

Kevin

Mullen
Next held on Sun, Dec 16, 2018 at 7:00 am - 8:00 am
This
enrollment
runs from Sun Nov 4, 2018 - Sun Jan 27, 2019
Learn More
Online registration is closed. Please contact us for details.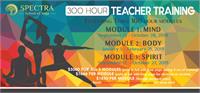 300 Hr: BODY Module
More About This Course
300 Hr Teacher Training: BODY

with

Melissa

Christensen
Next held on Sun, Jan 6, 2019 at 9:00 am - 6:00 pm
This
enrollment
runs from Sun Jan 6, 2019 - Sun Feb 24, 2019
300 Hr Teacher Training: BODY

with

Aileen

Pham
Next held on Thu, Jan 10, 2019 at 5:30 pm - 9:30 pm
This
enrollment
runs from Thu Jan 10, 2019 - Thu Feb 21, 2019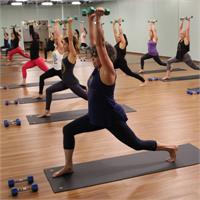 Yoga Lift Teacher Training
More About This Course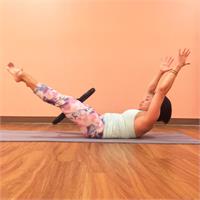 Yogalates Teacher Training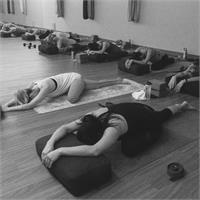 Yin Yoga Teacher Training
More About This Course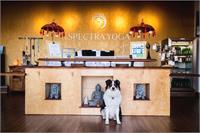 200 Hour Yoga Teacher Training
More About This Course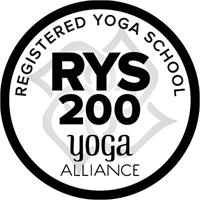 200 Hour Yoga Teacher Training

with

Aileen

Pham
Next held on Thu, Feb 28, 2019 at 6:30 pm - 9:30 pm
This
enrollment
runs from Thu Feb 28, 2019 - Thu May 23, 2019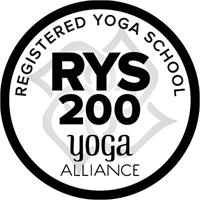 200 Hour Yoga Teacher Training

with

DJ

Arnold
Next held on Fri, Mar 1, 2019 at 5:30 pm - 9:30 pm
This
enrollment
runs from Fri Mar 1, 2019 - Fri May 24, 2019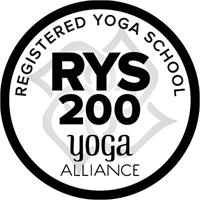 200 Hour Yoga Teacher Training

with

Melissa

Christensen
Next held on Sun, Mar 3, 2019 at 9:00 am - 5:00 pm
This
enrollment
runs from Sun Mar 3, 2019 - Sun May 19, 2019