Shaina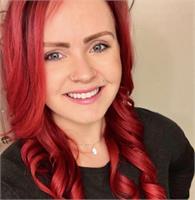 Bio: After starting her nursing program in 2011, Shaina was introduced to yoga as a way to deal with the challenges of school and work/life balance as well as develop an exercise routine. Daily practice became a favorite and in 2013, Shaina completed her 200 hour training with CorePower Yoga. Teacher training was completely life changing as it gave her the tools to take on life in a more positive and healthy way. Diving deeper, Shaina also completed her 40 hour level II training with CorePower in late 2014. Yoga is truly a gift to her and she is grateful to be able to pass on it's amazing and transformative benefits to others. Shaina joined Spectra yoga a few months ago after seeing the array of classes offered and you will often find her in full body
fitness classes in the mornings before starting her busy day at the medical practice she currently works at in Irvine, CA. Shaina currently teaches Vinyasa and recently completed her
15 hour yogalates certification with Spectra and has started teaching this fun and invigorating format!
Teaching Style: I would like to think of my classes as challenging but accessible to all levels. I remember being new to yoga and feeling lost as to how the class should go and I do not ever want someone to feel discouraged when starting a new practice! I like to bring a lot of energy and positivity to both my Vinyasa and yogalates classes and my goal is to impact at least one person each time I teach. I choose to be authentic and fluid in my teaching and I enjoy being able to teach in an environment where authenticity is encouraged!
3 things I would put in a time capsule: Pictures of good memories, family and friends; Focus journals/calendars- so awesome to look back at all my progress and to see how far I have come; and some nursing handbooks to always remind me of the career path that not only helped me become stronger and healthier but also led me to start my yoga journey which has brought me so much abundance.
Find Me: IG @shainaashlynyoga
Shaina instructs the following:
Level: Advanced Beginner/Intermediate
Temperature: 95 degrees F
Description:Two worlds collide in one class. Yogalates is a great combination of yoga and pilates to achieve a tremendous amount of core strengthening. Students will experience yoga's incredible ability to warm up the body and enhance flexibility, which ultimately supports the mental and physical alignment required in all of the mat pilates exercises. These two disciplines go hand in hand as the benefits of each art feed into the other. The importance of yoga alignment combined with pilates' core strengthening exercises makes for a challenging yet worthwhile experience. This class is appropriate for intermediate level students.

It is recommended that pregnant mothers in their 2nd and 3rd trimester do not take this class as there is a fair amount of ab work.




Hatha Yoga Level 1: Yoga Fundamentals
Level: All levels → good for beginners
Temperature: Room Temperature
Description: Level 1 yoga is an instructional and confidence building class. All great things must rely on a sound foundation. This class focuses heavily on correct postural alignment and developing appropriate yogic breathing. Fundamental poses that are common to many classes such as Downward Facing Dog and Warrior Poses will be broken down for the students, and modifications will be given if needed. Building a strong yoga foundation is crucial in a student's success on the mat as their yoga journey blossoms. Level 1 yoga is a class for all students whether new or experienced. It's always good to reconnect to your beginnings.