Aileen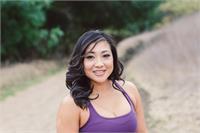 Bio: In the early summer of 2003, Aileen began her Hot Yoga practice after strong recommendations by her Aunt Ann. Initially her yoga practice was intended as a solution for the infamous "Freshman 10" she gained at the University of Southern California. Yet soon thereafter through an intense and dedicated practice, the fat shed and Aileen discovered that yoga's benefits offered much more than losing weight. Since childhood, Aileen suffered from acute eczema, asthma, and allergies. In fact, the allergies were quite severe and she resorted to allergen immunotherapy. Enduring the allergy shot regimen for six years, she finally stopped after developing an on going yoga practice. She soon noticed that her allergy, asthma, and eczema symptoms were beginning to slowly disappear a year later. Additionally, as an athlete with a background in tennis, swimming, and track & field, Aileen discovered a great alternative to intensive sports in Hot Yoga. Aileen soon found that Hot Yoga not only increased her flexibility, but also relieved stress, increased energy, improved balance, and developed acute body awareness and concentration. Yoga proved to be extremely complementary to her workouts outside the yoga studio.Aileen completed two 200 hour yoga teacher training with Yoga Works in 2007 and with Corepower Yoga in 2008. In 2010, she completed her 500 hour yoga therapy training. She also studied to become a personal trainer in 2007 and has taken multiple workshops to continue her education especially in the area of Acro Yoga, Kids Yoga, Pre-natal, and Aerial. Coupling her knowledge of different types of yoga and personal fitness helps her to become a better yoga instructor and therapist. Her love for the practice has inspired her to teach and help others live a healthier and balanced life.
Teaching Style: I teach with a lot of enthusiasm and energy as I love to motivate and support my students. No matter what style of class I am teaching, I want my students to let go and rely that I will guide them safely through an encouraging and fun class. My goal is to uplift my students' minds and bodies to face new challenges and conquer old ones all the while staying present to enjoy each moment of class.
3 Things I would put in a time capsule: Hanson's 1997 debut album "Middle of Nowhere," photo album of vacations with friends and family, and one of my paintings
Find Me: Instagram @aileenpham and @spectrayoga
Aileen instructs the following:
Level: Advanced Beginner/Intermediate
Temperature: 95 degrees F
Description:Two worlds collide in one class. Yogalates is a great combination of yoga and pilates to achieve a tremendous amount of core strengthening. Students will experience yoga's incredible ability to warm up the body and enhance flexibility, which ultimately supports the mental and physical alignment required in all of the mat pilates exercises. These two disciplines go hand in hand as the benefits of each art feed into the other. The importance of yoga alignment combined with pilates' core strengthening exercises makes for a challenging yet worthwhile experience. This class is appropriate for intermediate level students.

It is recommended that pregnant mothers in their 2nd and 3rd trimester do not take this class as there is a fair amount of ab work.




Level: Intermediate/Advanced
Temperature: 95 degrees F
Description: Boost your muscles and uplift your soul in a Yoga Lift class. This class unites the high energy of light weight lifting and the mindful alignment of yoga. Light to heavy weights are provided to each student to use during class to add challenge and help strengthen muscles. This is a great class to improve your fitness level and cardiovascular endurance. The spirit of the class will uplift, strengthen, detoxify, and encourage endorphin release. This class is practiced in a hot room, so please bring a towel, water, and wear moisture wicking clothes.

Yoga Lift 2 is appropriate for intermediate level students who have taken Yoga Lift 1 and are looking for a more intense class. The pace of the class is quicker than Yoga Lift 1 and the workout is slightly more strenuous.



UPCOMING CLASSES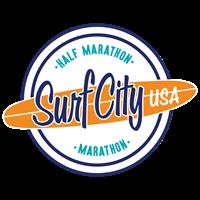 Spectra Run Club: Surf City Training

with

Kevin

Mullen
Next held on Sun, Dec 16, 2018 at 7:00 am - 8:00 am
This
enrollment
runs from Sun Nov 4, 2018 - Sun Jan 27, 2019
Learn More
Online registration is closed. Please contact us for details.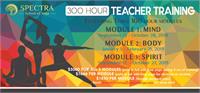 300 Hr: BODY Module
More About This Course
300 Hr Teacher Training: BODY

with

Melissa

Christensen
Next held on Sun, Jan 6, 2019 at 9:00 am - 6:00 pm
This
enrollment
runs from Sun Jan 6, 2019 - Sun Feb 24, 2019
300 Hr Teacher Training: BODY

with

Aileen

Pham
Next held on Thu, Jan 10, 2019 at 5:30 pm - 9:30 pm
This
enrollment
runs from Thu Jan 10, 2019 - Thu Feb 21, 2019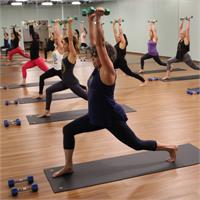 Yoga Lift Teacher Training
More About This Course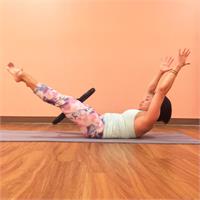 Yogalates Teacher Training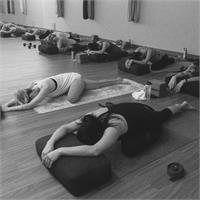 Yin Yoga Teacher Training
More About This Course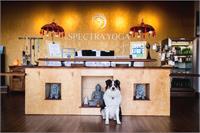 200 Hour Yoga Teacher Training
More About This Course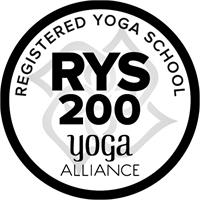 200 Hour Yoga Teacher Training

with

Aileen

Pham
Next held on Thu, Feb 28, 2019 at 6:30 pm - 9:30 pm
This
enrollment
runs from Thu Feb 28, 2019 - Thu May 23, 2019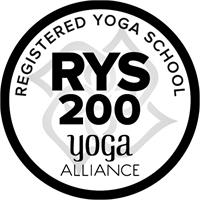 200 Hour Yoga Teacher Training

with

DJ

Arnold
Next held on Fri, Mar 1, 2019 at 5:30 pm - 9:30 pm
This
enrollment
runs from Fri Mar 1, 2019 - Fri May 24, 2019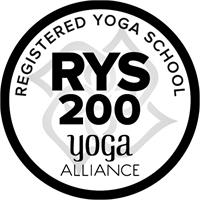 200 Hour Yoga Teacher Training

with

Melissa

Christensen
Next held on Sun, Mar 3, 2019 at 9:00 am - 5:00 pm
This
enrollment
runs from Sun Mar 3, 2019 - Sun May 19, 2019