| | | | |
| --- | --- | --- | --- |
| Intensity Level: | Beginner | | Intermediate | | Advanced |
Yin Yoga
Level: All levels | Temperature: Room Temperature

Challenging in a different way, Yin Yoga consists of longer held, mostly seated or lying postures that passively stretch connective tissue and muscles in order to unblock held energy and release physical tightness. Accompanied by relaxing music and guided instruction to help still and quiet the mind, yin yoga will help students gain greater flexibility and mobility, as well as a new sense of calm and balance that carries throughout the day. Yin Yoga is a great way to balance the dynamic and muscular (yang) styles of yoga. Yin is practiced in a cool room and appropriate for all levels (including prenatal).




Hot Yoga Series 1
Level: All Levels | Temperature: 95 degrees F

Hot Yoga 1 is a class consisting of a set sequence of breathing exercises and asanas practiced in the same order each class. This sequence is designed to systematically open up the muscles, joints, and stimulate the internal organs. Each pose is held for an extended amount of time allowing students to correct their alignment and deepen into the pose with consistent practice. One of the main benefits from this style is the increased awareness and concentration developed from practicing yoga in a heated environment. Synergy is the key to creating community in this class. All of the students are encouraged to move together as one in this class under the direction of the teacher. Moving into, staying in the asana, and releasing out of poses at the same time will greatly promote the uniting energy of this particular class. The intense heat is also critical in speeding up the flexibility in muscles and joints. Additionally, the copious sweating is desired to open up pores in the skin and achieve detoxification from inside and out. Due to the high heat, hydration before class will help students succeed.


Hot Yoga Series 2
Level: Intermediate | Temperature: 95 degrees F

Hot Yoga 2 is a pumped up version of Hot Yoga 1. Drawing from the asanas and uniting philosophy present in the Hot Yoga 1 class, Hot Yoga 2 is sequenced in a more flowing and creative manner to further challenge the students physically and mentally. The major differences between the Hot 1 and 2 is that the asanas are held longer in Hot 1 and the class moves at a quicker pace in the Hot 2. There are a few added sections in this class to increase core strength and upper body endurance. Hot Yoga 2 is a fun, vitalizing, and grounding class designed for intermediate students.




Hatha/Vinyasa Yoga Level 1: Yoga Fundamentals
Level: All levels → good for beginners | Temperature: Room Temperature
Level 1 yoga is a powerful and confidence building class. All great things must rely on a sound foundation. This class focuses heavily on correct postural alignment and developing correct yogic breathing. Fundamental poses that are common to many classes such as Downward Facing Dog and Warrior Poses will be broken down for the students and modifications will be given if needed. Building a strong yoga foundation is crucial in a student's success on the mat as their yoga journey blossoms. Level 1 yoga is a class for all students whether new or experienced. It's always good to reconnect to your beginnings.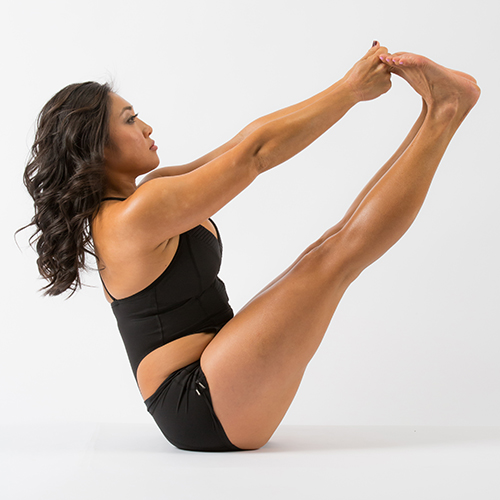 Hatha/Vinyasa Yoga Level 2: Flow and Let Go
Level: Advanced Beginner/Intermediate | Temperature: 90 degrees F

Level 2 yoga builds upon the fundamentals learned in Level 1 to add an increased challenge to a yoga class. The solid knowledge base learned from Level 1 carry over to this class and Level 2 students are encouraged to let go of newcomer energy and flow confidently in this class. Instructors sequence the asanas (poses) in more ornate and creative fashions to keep students improving and feeling challenged. Some instructors may choose to teach this class in a Vinyasa format where the poses and transitions from pose to pose are linked with a breath cue. Depending on the teacher, this class can be taught at a faster pace than the Level 1 class. Additionally, a broader range of asanas, breathing techniques, and bandhas (energy locks) are taught to increase flexibility, strength, and concentration. This class is practiced in a warm room is appropriate for advanced beginner/intermediate students.


Hatha/Vinyasa Yoga Level 3: Soar and Explore
Level: Intermeidate/Advanced | Temperature: 85 degrees F

Level 3 yoga is a fantastic class to explore outside of your comfort zone and see what you are capable of achieving. Building upon the knowledge learned in Level 2, instructors in this class will push the limits by teaching asanas with a great degree of difficulty. A high level of stamina and physical fitness are requirements before trying to tackle this class. The room will be heated to a cozy temperature and the pace of this class is faster in order to quickly warm up the muscles. Thus, helping your body move deeper into poses and mind move deeper into self discovery. Vigorous asana categories such as inversions, arm balances, and backward bends are sprinkled throughout the practice so it is important that students have at least a solid year of Level 1 & 2 before attempting this class. Each instructor will have the freedom to create a demanding and exciting class allowing students to "Soar and Explore!"



---
Full Body Fitness
Level: All levels | Temperature: Room Temperature

Highly trained instructors will teach to each students level and ability in class, which makes this full body fitness class a great experience for any level student. This class will use a multitude of equipment such as dumbbells, resistance bands, slam balls, and jump ropes, but most importantly the TRX. Originating from the Navy Seals, TRX Suspension Training is the latest and greatest in strength and endurance training. Students will use their body weight combined with the suspension straps to utilize every muscle in their body.

The main focus in this class is centered on core stabilization to gain strength, definition, better posture, and endurance to name a few. Each day you will get a 45 minute full body workout, with a higher emphasis on one body part depending on which day of the week it is. You can find the Full Body Fitness schedule in the monthly newsletter.

This class is practiced in a cool room and outside. It will require a yoga mat, tennis shoes, comfortable athletic wear, and water.



Yoga Lift
Level: Intermediate/Advanced | Temperature: 90 degrees F

Boost your muscles and uplift your soul in a Yoga Lift class. This class unites the high energy of light weight lifting and the mindful alignment of yoga. Light to heavy weights are provided to each student to use during class to add challenge and help strengthen muscles. This is a great class to improve your fitness level and cardiovascular endurance. The spirit of the class will uplift, strengthen, detoxify, and encourage endorphin release. This class is practiced in a hot room, so please bring a towel, water, and wear moisture wicking clothes. Yoga Lift is appropriate for intermediate level students.




Yogalates
Level: Advanced Beginner/Intermediate | Temperature: 90 degrees F

Two worlds collide in one class. Yogalates is a great combination of yoga and pilates to achieve a tremendous amount of core strengthening. Students will experience yoga's incredible ability to warm up the body and enhance flexibility, which ultimately supports the mental and physical alignment required in all of the mat pilates exercises. These two disciplines go hand in hand as the benefits of each art feed into the other. The importance of yoga alignment combined with pilates' core strengthening exercises makes for a challenging yet worthwhile experience. This class is appropriate for intermediate level students.




---
Meditation
Level: All levels | Temperature: Room Temperature

The physical practice of yoga is intended to strengthen and prepare our bodies to sit in meditation. It is through this practice that we attain the full mind/body/spirit alignment. Through meditation, one learns how to effortlessly enter a state of peace, quiet, stillness, and self-discovery. One of the most common misconceptions of meditation is that "it's too hard to quiet my mind!" and it is thus never given a chance. Paradoxically, meditating and quieting the mind is the easiest thing to "do" because it actually requires doing nothing. Meditation is highly a necessary practice to treat ailments of the mind such as depression, anxiety, lack of fulfillment, etc.. It is practiced in a cool room and is highly recommended for all levels.




Saturday Satsang (class held second Saturday of the Month)
Level: All levels | Temperature: Room Temperature


Satsang is the heart of yoga. It is a spiritual gathering, led by a guru(s) or teacher(s), in development of the heart and mind to the full Self Realization and enlightenment.
Each month Spectra Yoga will host the Satsang on the Second Saturday and feature various teachers from all over the yoga community. Each teacher will choose to lead the Satsang in his/her specific style. Whether we are discussing yoga philosophy, sharing energy, practicing yoga, and/or meditating, the key is the presence of our collective love and spirit.
When you come to the Satsang class, wear comfortable clothes to practice. This Spiritual Gathering is typically 90 minutes long and practiced in room temperature and appropriate for all levels.




Aerial Yoga
Level: All levels | Temperature: Room Temperature

Aerial Yoga is a unique experience of yoga asana practiced on the mat combined with asanas practiced in a suspended hammock. Using the aid of gravity, the hammock is an effective tool for realignment of the body as it acts like a hands on adjustment. The way in which the hammock guides the body into better alignment is greatly useful when translating the poses to the mat. The hammock is suspended about waist height off the ground and the instructor will guide students in and out of the hammock mindfully and safely. Aerial Yoga is intended to assist students to relax their mind and body, release tension, and rebuild proper alignment.



Deep House Yoga
Level: All levels | Temperature: Room Temperature

Deep House is genre of House Music with touches of jazz, funk, and soul. Having this style of music as the background, students will flow through a yoga class in a spiritual club like atmosphere. The class will consists of a live DJ spinning Deep House, Tropical House, and Electric Dance Music with mood lighting and lasers projected on the wall.

Karma Yoga
Level: All levels | Temperature: Room Temperature

Karma can be described as the sum of one's actions in order to determine his/hers destiny. In this life, it is important to give when possible, so these karma classes are free to the public to take. The idea of Karma yoga serves as a dual purpose; students do not need to pay for class, and the teacher is afforded an opportunity to practice teach without pressure. The class styles, levels, and temperature will change monthly depending on which teacher is offering to teach this class. Karma Yoga is like a box of chocolates, you never know what you're gonna get!



---
Pre-Natal
Level: All levels | Temperature: Room Temperature

Prenatal yoga is appropriate for women (and birth partners) throughout all stages of pregnancy. The sequencing, poses, and meditation in this class are geared towards accommodating the growth and changes that occur in the pregnant body as well as addressing the emotional and mental hurdles. Special attention is given to modifications and variations of common yoga poses and vinyasas. One of the greatest benefits of prenatal yoga is the opportunity to meet other pregnant women and create community. This is a tremendously powerful time in a woman's life and practicing yoga is the perfect way to step into that power.




Mom + Baby
Level: All levels | Temperature: Room Temperature

Mom + Baby is a class dedicated to parents and their newborn baby. Mothers and fathers are both invited to come in and experience a unique bonding experience with the new child in their lives. For the mother, this class greatly assists her to get back into her body and to start reintegrating core strength again. We also focus on allowing things to be a little hectic (babies crying, crawling, & feeding), while staying connected to breath. This is an amazing opportunity to introduce your child to yoga, but also for parents to get out of the house, use your muscles, and meet other conscious parents to create a community of support and loving fun. Mom + Baby is appropriate for moms as soon as she is cleared for exercise by her care provider (usually 6-8 weeks postpartum).

Acro Yoga
Level: All levels | Temperature: Room Temperature

Acro Yoga is a dynamic class that combines the art of Acrobatics, Yoga and Thai Massage. The beauty of this class relies upon community, cooperation, communication, and care amongst participants. Students work together in yoga poses which makes this class unique. Additionally, using another person's body weight in various postures helps increase flexibility and strength. The Acro Yoga practice can be great way to foster relationship building, however, you do not need to have a partner to attend this class as we will all work together.
Kids Yoga
Level: All levels | Temperature: Room Temperature

Children deserve to have a spiritual and loving community like the adults. Kids get to know themselves through discussions and self awareness techniques such as yoga. In this class just for kids, interactive and fun games are used to teach yoga postures and breathing exercises. As a result, children channel their surplus energy to strengthen their bodies and minds. Meditation is also introduced to help them learn how to relax, focus, and develop self awareness. Children leave feeling accomplished and happy. Kids Yoga is a special class designed for children between the ages of 5-11.



UPCOMING CLASSES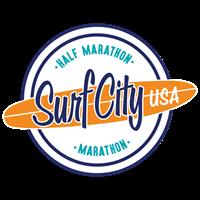 Spectra Run Club: Surf City Training

with

Kevin

Mullen
Next held on Sun, Dec 16, 2018 at 7:00 am - 8:00 am
This
enrollment
runs from Sun Nov 4, 2018 - Sun Jan 27, 2019
Learn More
Online registration is closed. Please contact us for details.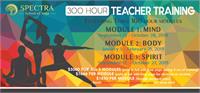 300 Hr: BODY Module
More About This Course
300 Hr Teacher Training: BODY

with

Melissa

Christensen
Next held on Sun, Jan 6, 2019 at 9:00 am - 6:00 pm
This
enrollment
runs from Sun Jan 6, 2019 - Sun Feb 24, 2019
300 Hr Teacher Training: BODY

with

Aileen

Pham
Next held on Thu, Jan 10, 2019 at 5:30 pm - 9:30 pm
This
enrollment
runs from Thu Jan 10, 2019 - Thu Feb 21, 2019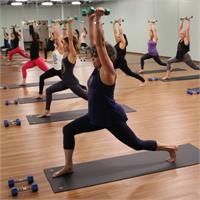 Yoga Lift Teacher Training
More About This Course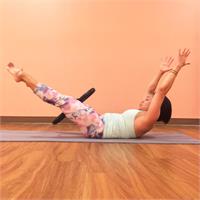 Yogalates Teacher Training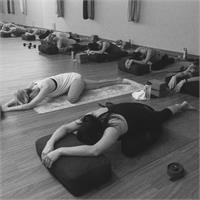 Yin Yoga Teacher Training
More About This Course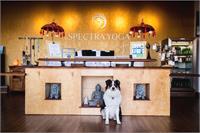 200 Hour Yoga Teacher Training
More About This Course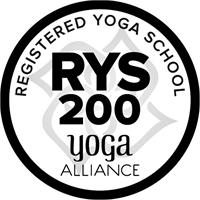 200 Hour Yoga Teacher Training

with

Aileen

Pham
Next held on Thu, Feb 28, 2019 at 6:30 pm - 9:30 pm
This
enrollment
runs from Thu Feb 28, 2019 - Thu May 23, 2019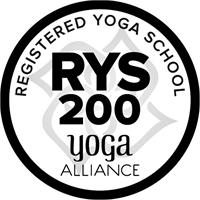 200 Hour Yoga Teacher Training

with

DJ

Arnold
Next held on Fri, Mar 1, 2019 at 5:30 pm - 9:30 pm
This
enrollment
runs from Fri Mar 1, 2019 - Fri May 24, 2019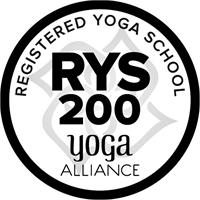 200 Hour Yoga Teacher Training

with

Melissa

Christensen
Next held on Sun, Mar 3, 2019 at 9:00 am - 5:00 pm
This
enrollment
runs from Sun Mar 3, 2019 - Sun May 19, 2019