Frequently Asked Questions
ATTENDING YOUR FIRST CLASS
Choose the class that you want to attend from the class schedule and plan to arrive 30 minutes early. The descriptions of the various class styles can be found here. You will need to fill out a registration and liability form on-line (see below) or when you arrive at the studio. Let your teacher know of any special physical conditions or injuries that you may have.
---
ACTIVATING YOUR GROUPON
If you are a new student, please create your student profile under the "MY ACCOUNT" tab on the website. Choose your first class and call or email the studio and provide us with the 8 digit barcode number so we can activate your Groupon for you and connect it to your student profile. Once your Groupon is activated, you can sign up for classes on your own. For the Aerial Yoga classes, you must register at least 4 hours head of class time. New students to Aerial Yoga must take the Intro to Aerial Class before taking a regular Aerial Yoga class.
---
REGISTRATION FORM
Click here to go to the registration form where you can set up your account for Spectra Yoga. New students under the age of 18 must have a parent/guardian sign their registration form in person.
---
WHAT TO WEAR
The suggested apparel is comfortable clothing that you can move in well. For those taking the hot yoga classes, please wear something light and moisture wicking. For example, women often wear tank tops and tighter yoga shorts or pants. Men typically are in shorts and shirts are optional. Spectra Yoga also carries a variety of yoga clothing for purchase. Be sure to bring a change of clothes as there are showers available for use after class.
---
AMENITIES
Spectra Yoga is a luxurious facility complete with three large yoga rooms, spacious men's and women's changing rooms, showers, lockers, and retail boutique. Water, juices, and light snacks are available for purchase along with towel and yoga mat rentals.
---
MATS & TOWELS
We offer yoga mats complimentary for your first class. After this time yoga mat and towel rental is $2.00. If you bring your own towel please ensure it is a 'shower' size.
---
WATER
Hydrate well before and after class, especially any hot yoga class. We sell bottles of water, juice, and coconut water at the front desk.
---
NUTRITION BEFORE CLASS
Please ensure you have eaten a light meal 2-3 hours before class time. Fruit and nuts are always are great options.
---
RECOVERY AFTER CLASS
The first 15 - 30 minutes after class is the most crucial time to recover. According to a leading sports dietitian your body requires approx. 50g of carbohydrates during this time. Bananas, a handful of nuts or a sports drink are all great options!
---
ARRIVE ON TIME
Classes start promptly so be sure to arrive on time for class. Students will not be allowed into class after the teacher's introductions are complete.
---
PERSONAL BELONGINGS
Please leave all your belongings in the lockers located within the changing rooms- this includes keys, cellular phones, and shoes (unless you are taking a TRX class). Bring your own padlock to keep your items safe. If your job requires you to be on call, please inform reception and your teacher and position yourself at the rear of the room.
---
SWEATING
This is your body's way of cooling down, whether you like it or not, so allow it happen. The sweat on your skin is part of the cooling mechanism; any air passing across the sweat (hot or cold) will help to cool you down. Wipe the sweat away and you risk making yourself hotter.
---
BREATHING
This is very important: breathe deeply and slowly through your nose (unless advised otherwise). Your mind and body will thank you.
---
CANCELING MEMBERSHIPS
The cancellation policy for the Founders Deal is to give the studio written notice via email 2 weeks prior to the date your credit card gets charged. Example: If your credit gets charged on April 15, the last day to inform the studio is April 1 to get your membership canceled. With regards to the Regular Membership, you are contractually agreeing to sign up for 3 or 6 months. After you have fulfilled this time frame, you can choose to 1) cancel, 2) continue at your current rate, or 3) upgrade to a better rate. Please email info@spectrayoga.com to send in your cancellation request.

To cancel memberships with an allotted commitments like 6 months, please email the studio and give us your reason for cancelling. The fee to cancel your membership prior to completing your commitment is $75 to be taken from your credit card on file.
---
PUTTING MEMBERSHIPS ON HOLD
In order to put your membership on hold, please contact the studio in person, email or by phone. ONCE a year, you can put your membership on hold for one month. With advance notice of 2 weeks, we will not charge your credit card for the one month you need to put your membership on hold. If you need to hold your membership for more than one month, there is a charge of $5/month for each additional month.



UPCOMING CLASSES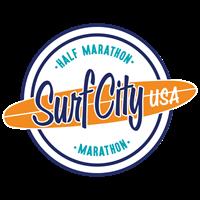 Spectra Run Club: Surf City Training

with

Kevin

Mullen
Next held on Sun, Dec 16, 2018 at 7:00 am - 8:00 am
This
enrollment
runs from Sun Nov 4, 2018 - Sun Jan 27, 2019
Learn More
Online registration is closed. Please contact us for details.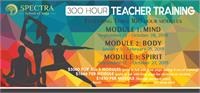 300 Hr: BODY Module
More About This Course
300 Hr Teacher Training: BODY

with

Melissa

Christensen
Next held on Sun, Jan 6, 2019 at 9:00 am - 6:00 pm
This
enrollment
runs from Sun Jan 6, 2019 - Sun Feb 24, 2019
300 Hr Teacher Training: BODY

with

Aileen

Pham
Next held on Thu, Jan 10, 2019 at 5:30 pm - 9:30 pm
This
enrollment
runs from Thu Jan 10, 2019 - Thu Feb 21, 2019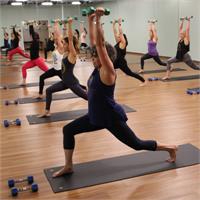 Yoga Lift Teacher Training
More About This Course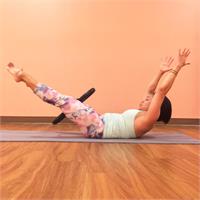 Yogalates Teacher Training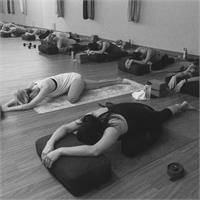 Yin Yoga Teacher Training
More About This Course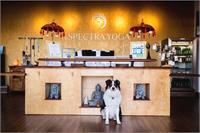 200 Hour Yoga Teacher Training
More About This Course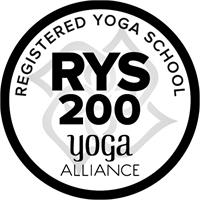 200 Hour Yoga Teacher Training

with

Aileen

Pham
Next held on Thu, Feb 28, 2019 at 6:30 pm - 9:30 pm
This
enrollment
runs from Thu Feb 28, 2019 - Thu May 23, 2019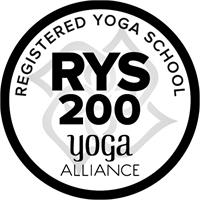 200 Hour Yoga Teacher Training

with

DJ

Arnold
Next held on Fri, Mar 1, 2019 at 5:30 pm - 9:30 pm
This
enrollment
runs from Fri Mar 1, 2019 - Fri May 24, 2019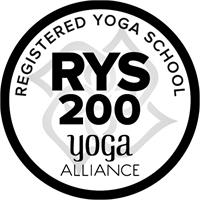 200 Hour Yoga Teacher Training

with

Melissa

Christensen
Next held on Sun, Mar 3, 2019 at 9:00 am - 5:00 pm
This
enrollment
runs from Sun Mar 3, 2019 - Sun May 19, 2019