YOGA
Definition of yoga: 1. comes from the Sanskrit root yuj, which means "to join" or "to yoke" referring to the union of three elements, body, spirit and mind; 2. a practical set of tools and techniques to allow the practitioner to find greater health, well-being and a deep sense of oneness with the world.
OUR DIFFERENCE
Spectra Yoga's teacher training program has been developed to give you the best, well rounded training a 300 hour program could offer. We have brought together Orange County's most highly experienced yoga teachers and educators, many with over a decade of experience in their respective fields. Like our 200 hour program, our focus is on a full spectrum immersion into the various aspects of yoga including, but not limited to, a deep immersion into yoga philosophy, advanced asana, Ayurveda, anatomy and functional movement, the business of yoga and advanced teaching skills. This kind of training is unique in that it is varied, not only in its approach to these topics, but it's commitment to offer in-depth understanding into the various approaches represented by the background of the trainers. You'll walk away not only knowing how to teach yoga asana better, more skillfully and effectively, but come to understand how the full spectrum of yoga practices can change your life and the lives of your students. If you're looking to take your yoga career or personal development to the next level, look no further.
Spectra Yoga's 300 Hr Teacher Training program is an easily accessible program for all teachers who have completed their 200 Hr Training. The program is divided into 3 modules of 100 hours each- Mind, Body, and Spirit. We have designed this module schedule to spread across a year long so that students can apply our teaching into their daily classes.
See below for further details on dates and pricing. Class meeting days and times are Thursdays from 5:30pm-9:30 pm and Sundays from 9:00am-5:00pm.
BODY
Definition of body: 1. The main or material part or nature of a human being. This module focuses on the BODY. Emphasis on advanced anatomy and functional movement for asana, learning and teaching different styles of asana, learning how to safely assist and adjust students, pre and post natal education, as well as how to effectively deal with injuries and pain. This module is the foundation for developing a teacher's asana and body education, giving them greater confidence for a wide variety of private yoga and public class offerings.
Dates: February 2020
Main topics include:
Advanced anatomy / functional movement
Advanced asanas
Chair Yoga
Lift (Yoga with weights)
Pre/Post Natal
Yoga for injuries & pain management
Assisting/Adjustments
Yogalates
Yin Yoga
Required Books:
Theme Weaver: Michelle Marchildon
The Yoga Anatomy Coloring Book: Kelly Solloway
The Complete Guide to Yin Yoga: Bernie Clark
The Pilates Bible: Lynne Robinson, Lisa Bradshaw and Nathan Gardner
MIND

Definition of mind: the element or complex of elements in an individual that feels, perceives, thinks, wills, and especially reasons. This module focuses on the MIND. Drawing from ancient Yogic wisdom, this module will take you deep into several of the main traditional texts of yoga philosophy and meditation. Learn how to incorporate these important life changing tools into your own life, as well as group classes and in private sessions.
Dates: Spring 2020
Main topics include:
Yoga Sutras of Patanjali
Bhagavad Gita
Meditation/Yoga Nidra
Upanishads
Hatha Yoga Pradipika
Sanskrit
Required Books:
Yoga and the Luminous – Christopher Chapple
Moving Inward – Rolf Sovik
Bhagavad Gita – Eknath Easwaran (294 page edition with blue cover)
The Upanishads, 2nd Edition – Eknath Easwaran
The Hatha Yoga Pradipika – (Svatmarama and Brian Dana Akers)
Theme Weaver – Michelle Marchildon
SPIRIT
Definition of spirit: 1. soul; 2. the immaterial intelligent or sentient part of a person; 3. the activating or essential principle influencing a person. This module focuses on SPIRIT. Beyond the body, connecting to spirit is a central focus of yoga. Explore different practices and teachings that focus on learning about the subtle body and energies that connect body and mind. Learn how to incorporate these practices into your own life, as well as group classes and in private yoga sessions.
Dates: Fall 2019
Main topics include:
Ayurveda
Pranayama
Advanced Sequencing
Bandhas
Bhakti / Chanting / Sound
Subtle Body - Chakras - Koshas
Themeing / Class development
Seva (selfless service)
Ethics and the Business of Yoga
Assisting/Adjustments
GRADUATION
Once students complete all three modules, then a graduation certificate issued. Students have 3 years to finish all three modules as they are taught in no particular order. The program is on going and students can start with any module.
COST
$5000 for all 3 Modules ($1666/Module paid in full before the beginning of each module start date)
$1850 to pay for just 1 Module
$500 Non-Refundable Deposit due per Module prior to start of each Module
Payment plans are available, please contact TeacherTraining@spectrayoga.com
Main teachers include:
Aileen Pham, ERYT500, RPYT YACEP
Melissa Christensen, ERYT500 YACEP
Ashley McKeachie, MA, ERYT500, C-IAYT Certified Yoga Therapist
Pilar Chandler, LMT, Holistic Women&Health; Clinical Ayurveda Specialist
DJ Arnold, ERTY500
SCHEDULE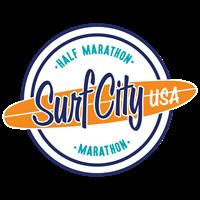 Spectra Run Club: Surf City Training

with

Kevin

Mullen
Next held on Sun, Jan 20, 2019 at 7:00 am - 8:00 am
This
enrollment
runs from Sun Nov 4, 2018 - Sun Jan 27, 2019
Learn More
Online registration is closed. Please contact us for details.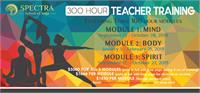 300 Hr: BODY Module
More About This Course
300 Hr Teacher Training: BODY

with

Melissa

Christensen
Next held on Sun, Jan 20, 2019 at 9:00 am - 6:00 pm
This
enrollment
runs from Sun Jan 6, 2019 - Sun Feb 24, 2019
300 Hr Teacher Training: BODY

with

Aileen

Pham
Next held on Thu, Jan 24, 2019 at 5:30 pm - 9:30 pm
This
enrollment
runs from Thu Jan 10, 2019 - Thu Feb 21, 2019
Online registration is closed. Please contact us for details.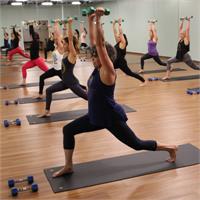 Yoga Lift Teacher Training
More About This Course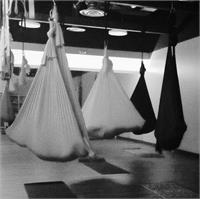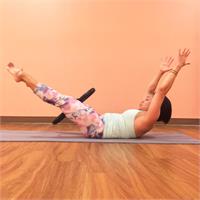 Yogalates Teacher Training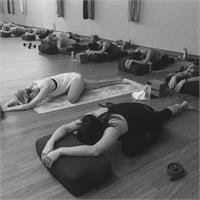 Yin Yoga Teacher Training
More About This Course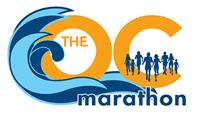 Spectra Run Club: OC Half/Full Training

with

Kevin

Mullen
Next held on Sun, Feb 10, 2019 at 7:00 am - 8:00 am
This
enrollment
runs from Sun Feb 10, 2019 - Sun May 5, 2019
Learn More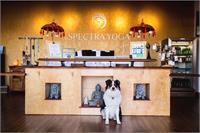 200 Hour Yoga Teacher Training
More About This Course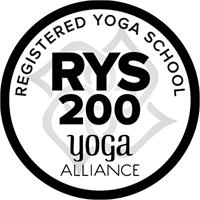 200 Hour Yoga Teacher Training

with

Aileen

Pham
Next held on Thu, Feb 28, 2019 at 6:30 pm - 9:30 pm
This
enrollment
runs from Thu Feb 28, 2019 - Thu May 23, 2019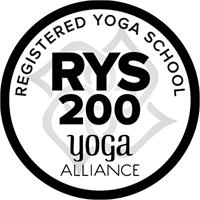 200 Hour Yoga Teacher Training

with

DJ

Arnold
Next held on Fri, Mar 1, 2019 at 5:30 pm - 9:30 pm
This
enrollment
runs from Fri Mar 1, 2019 - Fri May 24, 2019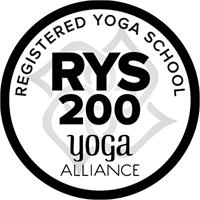 200 Hour Yoga Teacher Training

with

Melissa

Christensen
Next held on Sun, Mar 3, 2019 at 9:00 am - 5:00 pm
This
enrollment
runs from Sun Mar 3, 2019 - Sun May 19, 2019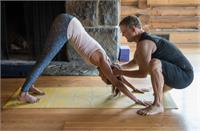 How to Develop and Maintain a Beneficial Personal Practice

with

Gernot

Huber
Sun, Apr 14, 2019 at 11:00 am - 1:00 pm
Learn More