Spectra School of Yoga
200 Hour Yoga Teacher Training
OUR DIFFERENCE

Spectra Yoga's 200 hour teacher training program is different. We want to be different. We designed it to be different. We crafted this program for both inspired students of yoga as well as aspiring yoga teachers to get the best, well rounded training a 200 hour program could offer. Spectra School of Yoga is a Yoga Alliance Registered School and we have brought together 3 highly experienced lead teacher trainers who come from 3 different backgrounds in the world of yoga to lead you on this journey. Melissa Christensen (E-RYT 500), DJ Arnold (E-RYT 200, RYT 500) and Aileen Pham (E-RYT 500, RPYT), are all registered with Yoga Alliance at the highest 500 hour training level. Each has years of teaching, thousands of hours on the mat, as well as continued training in various specialties including yin, prenatal, and kids yoga. We have all come together to offer YOU a full-spectrum training. All of this, offered to you for $250 less than most trainings.


OUR FOCUS

We're different because our focus is on a full spectrum immersion into the various aspects of yoga including but not limited to asana (poses), meditation, pranayama (breath work), subtle/energy body awareness, anatomy, therapeutics, history and philosophy, bhakti, ethics, teaching skills and sadhana (personal practice). This kind of training is unique in that it is varied, not only in its approach to these topics, but it's commitment to offer in-depth understanding into the various approaches represented by the background of the trainers. You'll walk away not only knowing how to teach yoga asana, skillfully and effectively, but come to understand how the full spectrum of yoga practices can change your life and the lives of your students.


YOUR OPPORTUNITY

This training is an opportunity to discover exactly what it is that has drawn you to yoga. Through this detailed-oriented and intimate approach to teacher training, you will find a nurturing environment where your spirit will be uplifted and your passions ignited. You will be given the tools to discover your own unique path through the practices of yoga, that will facilitate a deeper understanding of yourself, as a person and as a teacher. All that is required is a deep desire and commitment to understand yoga, and an open mind.


YOUR BENEFITS
Flexible schedule to accommodate most lifestyles, asking only one Sunday and 2 weeknights to accommodate work and family demands.
Unlimited Yoga during the duration of your training.
A plus one to join you for UNLIMITED YOGA during the 3 months of teacher training for only $200.
REQUIRED BOOKS
The Yoga Bible

by Christina Brown

The Yoga Sutras of Patanjali

translation and commentary by Sri Swami Satchidananda

Anatomy of Spirit

by Caroline Myss, PH.D

The Yoga Anatomy Coloring Book

by Kelly Solloway
PROGRAMS, PRICING DETAILS, & DATES
---
200 Hr: 13 WEEK COURSE
Dates: February 28 through May 24, 2019 (Day off: April 21st Easter Sunday)
Meeting Days:

Thursdays from 5:30-9:30 pm
Fridays from 5:30 pm-9:30 pm
Sundays from 9:00 am-5:00 pm

Deposit: $500 Non-Refundable to reserve your spot
Total Cost: $3,000 (including deposit)
Early Bird Pricing: $2,750 to be paid in full before the first day of the training
Commitment Incentive- FREE BOOKS & SUPPLIES
(for those who pay deposit 1 Month before Training starts)
Monthly payment plans (up to 5 months) are also available. Contact Aileen to work something out :)

For more info email: TeacherTraining@spectrayoga.com Subject Line: 200 Hour TT
---
200 Hr: 1 MONTH INTENSIVE

Date: August 1-31 2019
Time: 8:00 am-5:00 pm
Cost: Early Bird by June 30 $3950 or $4250 thereafter
Non-refundable Deposit: $1000

Spectra School of Yoga 1 Month intensive teacher training program combined with a teaching retreat at the end of the month. From Aug 1-21, you will be studying at the yoga studio Monday through Friday with Colleen and other lead teachers. Then the last part of the month, you will be traveling to Mexico to practice teach and continue your teaching intensive abroad.

Please email TeacherTraining@SpectraYoga.com for more information and to let us know if you are interested in signing up.



---
Now is the time to expand your capacity to experience and share the peaceful, energizing, and transformational practice of yoga!
SCHEDULE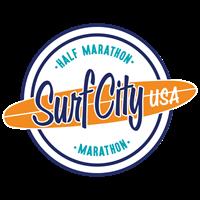 Spectra Run Club: Surf City Training

with

Kevin

Mullen
Next held on Sun, Jan 20, 2019 at 7:00 am - 8:00 am
This
enrollment
runs from Sun Nov 4, 2018 - Sun Jan 27, 2019
Learn More
Online registration is closed. Please contact us for details.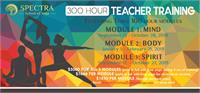 300 Hr: BODY Module
More About This Course
300 Hr Teacher Training: BODY

with

Melissa

Christensen
Next held on Sun, Jan 20, 2019 at 9:00 am - 6:00 pm
This
enrollment
runs from Sun Jan 6, 2019 - Sun Feb 24, 2019
300 Hr Teacher Training: BODY

with

Aileen

Pham
Next held on Thu, Jan 24, 2019 at 5:30 pm - 9:30 pm
This
enrollment
runs from Thu Jan 10, 2019 - Thu Feb 21, 2019
Online registration is closed. Please contact us for details.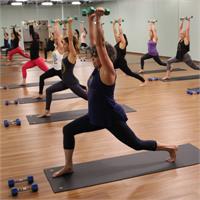 Yoga Lift Teacher Training
More About This Course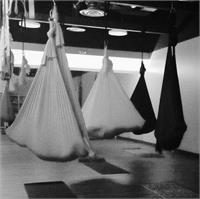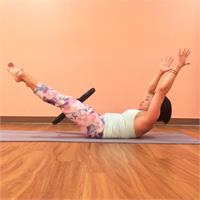 Yogalates Teacher Training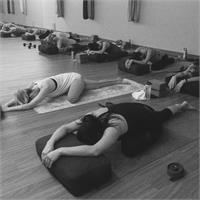 Yin Yoga Teacher Training
More About This Course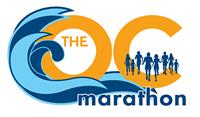 Spectra Run Club: OC Half/Full Training

with

Kevin

Mullen
Next held on Sun, Feb 10, 2019 at 7:00 am - 8:00 am
This
enrollment
runs from Sun Feb 10, 2019 - Sun May 5, 2019
Learn More
200 Hour Yoga Teacher Training
More About This Course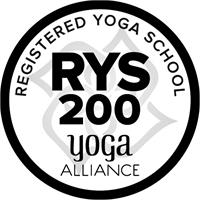 200 Hour Yoga Teacher Training

with

Aileen

Pham
Next held on Thu, Feb 28, 2019 at 6:30 pm - 9:30 pm
This
enrollment
runs from Thu Feb 28, 2019 - Thu May 23, 2019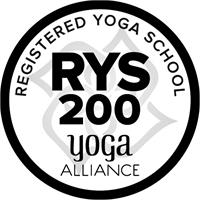 200 Hour Yoga Teacher Training

with

DJ

Arnold
Next held on Fri, Mar 1, 2019 at 5:30 pm - 9:30 pm
This
enrollment
runs from Fri Mar 1, 2019 - Fri May 24, 2019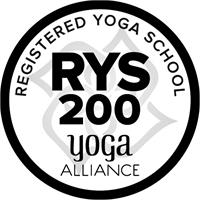 200 Hour Yoga Teacher Training

with

Melissa

Christensen
Next held on Sun, Mar 3, 2019 at 9:00 am - 5:00 pm
This
enrollment
runs from Sun Mar 3, 2019 - Sun May 19, 2019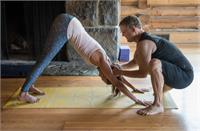 How to Develop and Maintain a Beneficial Personal Practice

with

Gernot

Huber
Sun, Apr 14, 2019 at 11:00 am - 1:00 pm
Learn More