---
Welcome to the Spectra Yoga Run Club!

Spectra Yoga is proud to present our Run Club. For the Summer 2018 season, this club will meet at 7:00 am Sundays for a run, 6:00 pm Tuesday evenings (offsite) for a track workout/hill training, and Thursdays at Spectra for any yoga class. Runners combine training, running, and yoga to help strengthen and gain endurance for half & full marathons, fun races, and mud runs across Southern California as a team. This club is open to all no matter what level you're at because when you run and stretch, you will progress and prevent injuries.

This club will be coached by Kevin Mullen, certified Running Coach and Amanda Arias, spirited, running Ambassadors for Spectra Yoga. Read about these awesome individuals below.

New events and races will be added to the schedule as the club grows and evolves!

COST TO JOIN THE RUN CLUB


Anyone can join at any time with a month to month payment at the following:
Spectra Yoga Members: $19/mo added to current membership
Non-Members: Pay by training session- see below
---
UPCOMING TRAINING SESSIONS
---
Surf City Half and Full Marathon Training
Dates: November 4, 2018 through February 3, 2019
Details: Join Coach Kevin & Amanda as they prepare you for the Surf City Half or Full Marathon. Coach Kevin will give you a running game plan to help you increase your mileage. You also get 1 yoga class a week at Spectra Yoga. The flexibility from the classes will help prevent injuries as well as improve your recovery and speed. Go Team Spectra!
Cost for Non-Members: $129 total for 3 moths of training
UPCOMING HIKES & RUNS
---
Huntington Beach Turkey Trot: Nov 22, 2018


About: The event course is on one of the most beautiful beaches in America! The start/finish line will be on the corner of Pacific Coast Highway and Beach Boulevard on the sand of the multipurpose path.
The 1K, 5K and 10K routes are flat, out and back. Enjoy the pounding surf and cool ocean breeze while traveling under the historic Huntington Beach Pier, the outdoor Surf Museum, and the charming Main St. of Surf City, USA.
In the past 7 years, the Huntington Beach Turkey Wobble has raised enough money to drill 23 wells in developing countries. Wells have been dug in Haiti, Uganda, India, Guatemala, Honduras and the Philippines. Each well gives clean, fresh water to 1,000 – 1,500 people.
---
Santa Run: Dec 1, 2018

About: No matter what time of the year it is, it's always so beautiful and sunny for a holiday run in Southern California. Join the many Santas this year in Irvine for the Renegade Series Santa Run. There is a 5K, 10K, and kids run along with a costume contest for the best dressed Santa!
---
Surf City Half and Full Marathon: Feb 3, 2019

About: This award-winning course is considered one of the best courses in the country and is well known for being scenic and flat. Runners come from all over to experience this exhilarating run. The race starts along the Pacific Coast Highway and passes by the famous Huntington Beach pier where runners will enjoy the beauty of the Bolsa Chica Wetlands as you start your turn. All participants finish down the Pacific Coast Highway and kick it up a notch for the crowds at Main Street on their way to a monumental finish line moment and continue their celebrations at the "Sand Bar" right on the beach!
---
Meet Your Run Club Coaches
Biography: Coach Kevin is a RRCA certified running coach. He's been coaching for almost 10 years. Kevin has coached groups for the Long Beach Marathon, the L.A. Marathon, and the O.C. Half Marathon. Also individual training, and mentoring. He has raced 17 marathons and 53 half marathons. With all of this experience and training, Coach Kevin qualified for the Boston Marathon 6 times, and will be returning this April to run again in Boston.
Kevin is also a huge yoga enthusiast and has been practicing yoga for 5 years, mostly Hatha Vinyasa and some Yin Yoga. Bikram/Hot Yoga is one more his more favorite styles as he has noticed how the hot yoga classes has helped him with his endurance and flexibility. In May 2004, Coach Kevin won the Bikram yoga challenge by going to yoga every day consecutively for 30 days.

"Practicing yoga has kept me injury free, while training for marathons. My running time have improved dramatically, and I believe the addition of yoga into my training has gotten me to Boston 3 times. I believe yoga and running is the perfect combination. It works for me and other athletes, and I know it will work for you." ~Coach Kevin


Biography: Amanda has been an avid runner since middle school. All throughout her childhood into her early 20s she's been an athlete playing sports like basketball, volleyball, and softball. She started running because it helped her condition for club sports, which ultimately made her a faster player on her team sports. Some races that she's participated in are Chamber of Commerce 5k Corona Del Mar, Radical Obstacle Race, OC Marathon, and Ragnar Run.

Amanda has coupled her running with TRX and Yoga. TRX trains provides strength and endurance for all of her obstacle races, while yoga has upped her game 100%! She has better blood flow throughout her body, which has reduced the cramping. She finds that her improved flexibility in mind and body is clutch for mental determination to finish the long distance runs.

"I JUST FELT LIKE RRRRRRRUUUUUUUNNNNNNING!" ~Amanda
UPCOMING CLASSES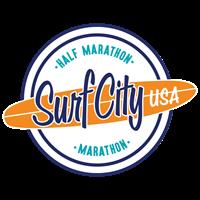 Spectra Run Club: Surf City Training

with

Kevin

Mullen
Next held on Sun, Dec 16, 2018 at 7:00 am - 8:00 am
This
enrollment
runs from Sun Nov 4, 2018 - Sun Jan 27, 2019
Learn More
Online registration is closed. Please contact us for details.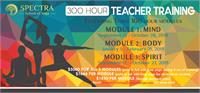 300 Hr: BODY Module
More About This Course
300 Hr Teacher Training: BODY

with

Melissa

Christensen
Next held on Sun, Jan 6, 2019 at 9:00 am - 6:00 pm
This
enrollment
runs from Sun Jan 6, 2019 - Sun Feb 24, 2019
300 Hr Teacher Training: BODY

with

Aileen

Pham
Next held on Thu, Jan 10, 2019 at 5:30 pm - 9:30 pm
This
enrollment
runs from Thu Jan 10, 2019 - Thu Feb 21, 2019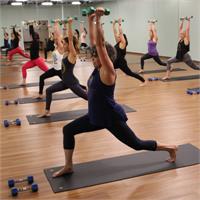 Yoga Lift Teacher Training
More About This Course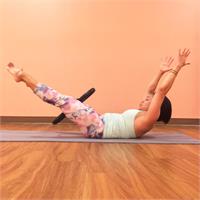 Yogalates Teacher Training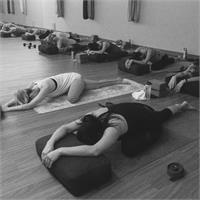 Yin Yoga Teacher Training
More About This Course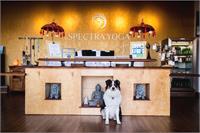 200 Hour Yoga Teacher Training
More About This Course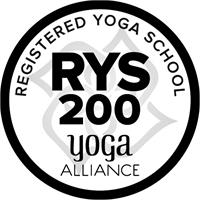 200 Hour Yoga Teacher Training

with

Aileen

Pham
Next held on Thu, Feb 28, 2019 at 6:30 pm - 9:30 pm
This
enrollment
runs from Thu Feb 28, 2019 - Thu May 23, 2019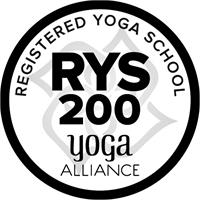 200 Hour Yoga Teacher Training

with

DJ

Arnold
Next held on Fri, Mar 1, 2019 at 5:30 pm - 9:30 pm
This
enrollment
runs from Fri Mar 1, 2019 - Fri May 24, 2019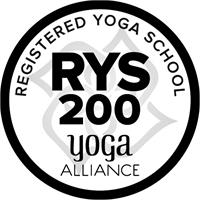 200 Hour Yoga Teacher Training

with

Melissa

Christensen
Next held on Sun, Mar 3, 2019 at 9:00 am - 5:00 pm
This
enrollment
runs from Sun Mar 3, 2019 - Sun May 19, 2019