Check us out on the show SoCal Safari! Spectra was chosen because we offer unique styles of yoga!
---
If you haven't met all of the Spectra Yoga Teachers yet, here's your chance to check them out on our Youtube channel!
---
Let's welcome the official start of summer with a little yoga, wine, and friends. Join Spectra Yoga teachers and staff on Friday June 22nd for our 2nd Vinoyasa Party. Start off your evening with a yoga flow as the sun sets with Colleen, then move to the champagne reception and wine tasting with Karen and Eric. All students over 21 are welcome to come to the festivities.
Date: Friday June 22
Time: 6:30-8:30 pm
Cost: $25/member or $35/non-member
---
Spend 9 days is Southern Thailand exploring Bangkok, Hiking in National Parks, Yoga on the beach, and much more! Email info@spectrayoga.com for more details.
---
Have you ever taken a yoga class? Have you ever taken a yoga class with "kids" running around? Join Spectra Yoga at Centennial Farms for a special Goat Yoga class on Saturday April 21, 2018. This is a family friendly yoga class for children 9+ accompanied by an adult. Yoga will be followed by petting time and photo opportunities with the cute pygmie goats. There are 2 class times to choose from: 10:00-11:30 am 12:00-1:30 pm Cost: $40/person $60/person (t-shirt included)
---
January 31, 2018
12:20 am
Our newest Yoga Adventure leads us to the tropical countries of Belize & Guatemala. If you are interested in cave tubing, kayaking, snorkeling, exploring the biggest temple in the Western Hemisphere, and yoga all in one trip, this is the adventure for you!! See below for details and contact Aileen- info@spectrayoga.com if you are interested in going!
Dates: June 23-July 1, 2018
Flight: United Airlines Round Trip Flight from John Wayne, OC to Belize City
Trip Highlights
Daily Yoga
3 Days in the Jungle: exploring the River- kayaking, cave tubing, swimming
1 Day in Guatemala to explore Tikal- largest temple complex in Western Hemisphere
4 Days at a Beach Resort- snorkeling, paddle boarding, swimming
Pricing Structure (includes lodging, airfare, some meals, and Yoga)
$2750 for Spectra Members and OCC students with $500 non-refundable deposit
$2900 for Non-Spectra Members with $500 non-refundable deposit
Registration closes by March 15, 218. Reserve your spot now!!
---
November 28, 2017
8:06 pm
A message from Melissa Christensen:

We know you have a choice when it comes to picking a teacher training program, and we want you to know that we have listened to YOU, our students, and have crafted the most comprehensive and well-rounded 200 hour program around. Spectra's program is proud to have only E-RYT500 teachers leading the training – all with years of teaching and training experience. Our curriculum will successfully train you to teach any style of asana, but more importantly, will guide you to become the best version of yourself. Picking a TT program is something that will stay with you for the rest of your life, I encourage you to choose wisely – choose Spectra.

Namaste,
Melissa Christensen ERYT-500
Spectra School of Yoga Co-Lead Teacher Trainer

P.S. Colleen, Aileen, and I are really excited for this training as it will be the last one until 2020. Yep that's right! We are not doing a 200 Hr in 2019 because we have big plans for our 300 Hr Teacher Training that year. So with that said, we are encouraging you all to sign up for this up coming training with a little extra incentive. For those of you who can pay in full before December 1, Spectra Yoga will buy your books and some other materials for the training. Total cost will be $2,750. Please email us at TeacherTraining@spectrayoga. com with any questions you may have about signing up.
---
September 21, 2017
12:18 pm
You are all invited to Spectra's Thanksgiving Potluck & Cooking Demo with Chef Brian. Bring a dish to share and come learn how to make something delicious and healthy as you enjoy community, friends, and food!
---
September is #NationalYogaMonth and we're throwing a "Pose of the Day" photo contest to celebrate!
Starting September 1st, follow Spectra Yoga on Facebook, Instagram, or Twitter (if you haven't already) and enter as often as once per day by sharing a photo of yourself in a yoga pose with the hashtag: #SpectraYogaPOTD
One winner will be selected each week to receive a certificate for 30% any two pieces of apparel from our boutique!
On or before October 5th, 5 Grand Prize winners will be selected from each of the following categories:
Most #SpectraYogaPOTD entries made
Most "Liked" photo
Most unique photo locale
Largest group photo
Randomly selected entry
These 5 Grand Prize winners will receive:
Free 1 Month Yoga Membership for the month of January 2018
Free 10 Class Pack to give to a friend
Free entry into our Jump Start January Challenge for a chance to win even more prizes!
---
Dear Spectra Yoga Family,
This summer please join me and the staff at the beach for a fun day in the sun! Everyone and their families are invited to the 1st ever Spectra Yoga Summer Beach Party. Please bring a dish or a snack to share and we will be hanging on the beach. See below for details.
When: Saturday July 29th 2017
Where: Huntington Beach State Beach, Brookhurst & PCH
Time: 11:00 am through the afternoon
Bring you own drinks, towels, sunblock, chairs, and dish to share
Light snacks will also be provided
Hope you all can make it out for this fun day together!!
Aileen
UPCOMING CLASSES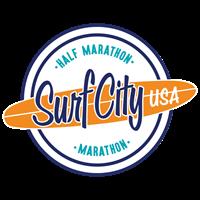 Spectra Run Club: Surf City Training

with

Kevin

Mullen
Next held on Sun, Dec 16, 2018 at 7:00 am - 8:00 am
This
enrollment
runs from Sun Nov 4, 2018 - Sun Jan 27, 2019
Learn More
Online registration is closed. Please contact us for details.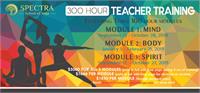 300 Hr: BODY Module
More About This Course
300 Hr Teacher Training: BODY

with

Melissa

Christensen
Next held on Sun, Jan 6, 2019 at 9:00 am - 6:00 pm
This
enrollment
runs from Sun Jan 6, 2019 - Sun Feb 24, 2019
300 Hr Teacher Training: BODY

with

Aileen

Pham
Next held on Thu, Jan 10, 2019 at 5:30 pm - 9:30 pm
This
enrollment
runs from Thu Jan 10, 2019 - Thu Feb 21, 2019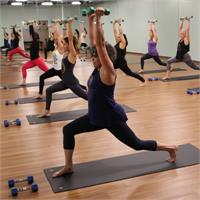 Yoga Lift Teacher Training
More About This Course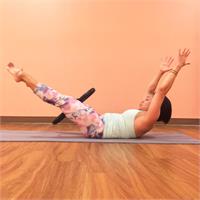 Yogalates Teacher Training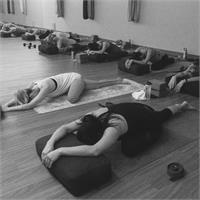 Yin Yoga Teacher Training
More About This Course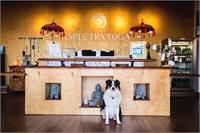 200 Hour Yoga Teacher Training
More About This Course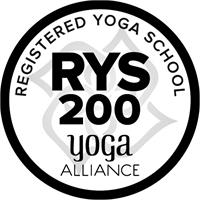 200 Hour Yoga Teacher Training

with

Aileen

Pham
Next held on Thu, Feb 28, 2019 at 6:30 pm - 9:30 pm
This
enrollment
runs from Thu Feb 28, 2019 - Thu May 23, 2019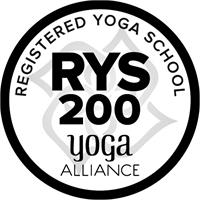 200 Hour Yoga Teacher Training

with

DJ

Arnold
Next held on Fri, Mar 1, 2019 at 5:30 pm - 9:30 pm
This
enrollment
runs from Fri Mar 1, 2019 - Fri May 24, 2019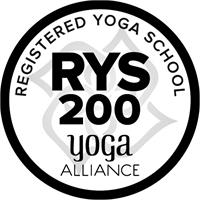 200 Hour Yoga Teacher Training

with

Melissa

Christensen
Next held on Sun, Mar 3, 2019 at 9:00 am - 5:00 pm
This
enrollment
runs from Sun Mar 3, 2019 - Sun May 19, 2019